COMP NEWS – Following the catastrophic collapse of Silicon Valley Bank, the 16th largest bank in America, experts are trying to piece together the causes. Now, some employees are pointing towards SVB's remote work policy as an agitator in its collapse – but financial experts say that these claims are an attempt to pass the blame away from more serious risks the bank was taking.
While Silicon Valley Bank leaders flagged remote work as a risk before, some employees have more explicitly blamed remote work since the bank's collapse.
The SVB report noted employees may struggle with work-life balance while remote, which could lead to "reduced productivity and/or significant disruptions in our business operations." It also flagged online connectivity issues and cybersecurity threats as other remote-related risks.

But some workplace experts say blaming performance issues on remote work as an underlying cause for SVB's recent failure is "a convenient excuse that ignores deeper organizational issues and fails to address the root causes of the problem," says Dan Schawbel, managing partner of the HR research firm Workplace Intelligence.

Experts say a drop in employee performance has more to do with leadership than working remotely. Working from home may change the technology of getting work done, but "a high-trust leader can perform on a park bench with a can and strings and create a great experience for employees," says Michael Bush, CEO of Great Place to Work, the global research and analytics firm that evaluates corporate culture.
The impact of the remote and hybrid work movement is difficult to quantify, but there is little data that currently supports the theory that remote work hampered productivity during the pandemic or after. In fact, there are many studies showing that remote work makes employees both happier and more productive.
There's little data to support that remote work hampered productivity during the pandemic, as business performance skyrocketed throughout 2020, 2021 and most of 2022 based on Great Place to Work data from 30,000 global companies, 10 million leaders and almost 40 million employees.
To read more about the collapse of Silicon Valley Bank, click here.
For more Comp News, see our recent posts.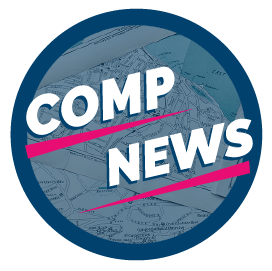 Comp News is brought to you by CompXL, the flexible compensation software provider that enables mid- to large-size organizations to implement competitive pay structures such as vested stock options and variable incentive pay.