COMP NEWS – Workers who get the benefits they most desire are generally more productive, according to several different studies on the matter.
Before the pandemic, just under 6 percent of employees were primarily working from home, but that had tripled to nearly 18 percent by the end of 2021, the most recent year available, according to U.S. Census Bureau estimates. While it's still a minority of Americans overall, the shift to working from home is concentrated among certain kinds of workers — especially those who once filled downtown offices in cities on the coasts. In general, employees think they're more productive when they work from home, while managers suspect that they're not.

Economists have been trying to figure out who's right, using a couple different measures. A Harvard Business Review study found in August 2020 that working from home lets knowledge workers concentrate on tasks they think are important and want to do, and less time getting pulled into irrelevant meetings or working on someone else's project.2 But when worker output can be measured, that's even more helpful. The federal agency that reviews patent applications already measured worker productivity based on a metric that included actions completed in a specific period of time. A study in the Strategic Management Journal found before the pandemic that workers' ability to work from anywhere increased productivity by 4.4 percent.
Workers report their highest satisfaction when they have a better work-life balance. which often stems from whether they work from home, in the office, or in a hybrid schedule between both.
In fact, working from home could turn out to be better for the company than it is for the workers – or, at least, the situation is more complicated than it may appear on the surface. Workers are generally happier working remotely and report higher productivity and better work-life balance, unless their work creeps into off hours, according to the School of Industrial and Labor Relations at Cornell University. It found that working from home outside of normal work hours is associated with worse psychological outcomes and family conflict.

Working from home instead of an office has other downsides: some people do miss face time with their coworkers and meetings can take a little longer to organize and set up, which is part of the reason hybrid models with some in-office workdays are emerging as the most popular. But all of those problems cry out for the need for new management styles to set boundaries around the workday and let go of some old ideas about "face time."
To read more about the ties between workers' happiness and their productivity, click here.
For more Comp News, see our recent posts.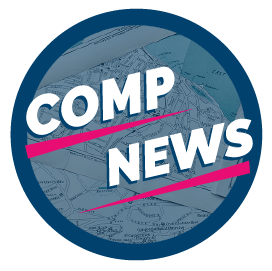 Comp News is brought to you by CompXL, the flexible compensation software provider that enables mid- to large-size organizations to implement competitive pay structures such as vested stock options and variable incentive pay.