COMP NEWS – The old taboo of sharing salary information might be dissipating. A recent survey from Bankrate.com shows that Gen Z and Millennials share their salary information more frequently than their older peers.
Some 42% of Gen Z workers, ages 18-25, and 40% of millennial employees, ages 26-41, have shared their salary information with a coworker or other professional contact, the survey found. The poll was conducted by YouGov Plc, Feb. 16-18 among 2,449 adults, and of those 1,416 were either employed or looking for work.
The poll showed that around 31% of Generation X shared salary information, and only 19% of baby boomers disclosed their salaries.
In addition to word-of-mouth, websites such as Glassdoor and Payscale make salary information much more accessible.
Individual conversations, conducted outside the workplace, can help you know where you stand compared to your coworkers, Foster said. So can research on websites like Glassdoor or Payscale.
While salary information is becoming easier to find, advocates believe that companies themselves should be disclosing their compensation amounts.
Yet advocates believe that companies have a role to play and should be open about pay ranges. The hope is that pay transparency will bring about pay equity, which is essentially equal pay for work of equal or comparable value.
As the "Great Resignation" lurches on, companies are still struggling to find new ways to attract and retain employees. One way to potentially retain talent could be to advertise salary information and promote organizational transparency regarding compensation. Another survey conducted by Glassdoor shows that over half of all employees prefer to work for a company that is transparent about their salary information.
As millions of Americans walk away from their jobs in this era of the "Great Resignation," also known as the "Great Reshuffle," being transparent about compensation may help companies attract and retain talent.

In fact, 63% of employees prefer to work at a company that discloses pay information over one that does not, a survey by Glassdoor found. However, only 19% of employees said their company discloses salary ranges internally among all employees, according to the survey.
To read more about how pay transparency is gaining popularity amongst young workers, click here.
For more Comp News, see our recent posts.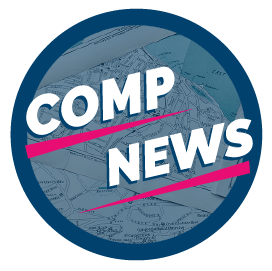 Comp News is brought to you by CompXL, the flexible compensation software provider that enables mid- to large-size organizations to implement competitive pay structures such as cash incentives and long-term incentive plans.