COMP NEWS – American workers are going on strike in several industries across the United States, setting the stage for a monumental clash between large corporate entities and labor unions negotiating for greater pay and better working conditions.
Over the weekend, the leaders of the International Alliance of Theatrical Stage Employees, the union that represents television and film-production workers, including grips, gaffers, prop makers, electricians, makeup artists, editors, agreed on a new three-year contract with the Alliance of Motion Picture and Television Producers.
Elsewhere, John Deere, Kellogg, and other large companies are also experiencing massive strikes as factory workers and supply chain employees protest for higher compensation and less arduous hours.
The film and television workers aren't the only ones making demands. Last Thursday, about ten thousand members of the United Auto Workers walked off the job at fourteen John Deere plants.

In a country with a workforce of more than a hundred and sixty million people, these two strike votes don't add up to a new era of labor relations. But these aren't isolated disputes. Earlier this month, about fourteen hundred workers at the cereal giant Kellogg walked off the job to protest the company's proposed two-tier pay system, in which newer hires would get lower pay and fewer benefits. Two thousand health-care workers went on strike at a Buffalo hospital in a battle over wages and working conditions, and more work stoppages may well be on the way in the embattled health-care sector. Last weekend in California and Oregon, twenty-four thousand employees of Kaiser Permanente, one of the state's biggest insurers and hospital chains, voted to authorize a strike.
The Covid-19 pandemic has caused workers across the globe to reexamine existing labor conditions and compensation structures. Previously, large companies held the leverage to define these elements of employment. The pandemic has changed that, as companies have been forced to offer higher wages and benefits in order to attract workers. So far, these tactics have met with mixed success. In August, over 4 million people quit their jobs.
For more Comp News, see our recent posts.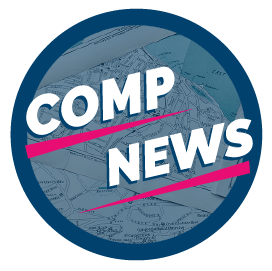 Comp News is brought to you by CompXL, the agile compensation software provider that enables mid- to large-size organizations to implement competitive compensation structures such as incentive pay and variable bonuses.