COMP NEWS – A Wisconsin-based company named COR Wellness is attempting a new method of employee compensation in order to maintain a high-efficiency workforce. The company is implementing many on-site amenities such as a chiropractor and culinary classes.
A Wisconsin-based workplace wellness company is expanding on the promise that healthier, happier employees are more productive and better for the bottom line at the same time. COR Wellness is now working with employers in five Midwest states, and doubling down on in-person on-site programming, even in the post COVID era.
CEO Jerry Curtin states that an environment where employees are happy will create an environment where customers are happy as well.
"I think the object of most businesses is to make your customers happy and to beat the competition," said COR Wellness CEO Jerry Curtin. "So to make your customers happy, you probably want to have happy people taking care of those customers to make them happy." Curtin is a former HR professional who helped create the new company with an eye toward succeeding where other wellness programs failed.
These new on-site amenities include everything from doctors to health classes.
In delivering, COR encourages employers to build time for wellness into the work day. Employees can visit a chiropractor on site, take a nutrition or cooking class, meet with a wellness coach, all part of the program. "We've heard so many great stories from our employees that tell us (about) successes," said Tom Nicholson, Vice President of Operations and Finance at GS Global Systems. The Mukwonago-based company was among the first to sign with COR Wellness five years ago. "Either they're moving better. They're feeling better. That makes us feel great. It also confirms that we're on the right track."
With the mass labor crisis plaguing the country, many new methods of attracting and retaining employees are being tried. COR Wellness has tried its own new method of adding more amenities in its employees' workplace.
To read more about COR Wellness's unique benefit initiatives, click here.
For more Comp News, see our recent posts.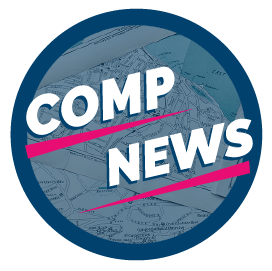 Comp News is brought to you by CompXL, the flexible compensation software provider that enables mid- to large-size organizations to implement competitive pay structures such as benefits and deferred cash compensation.