COMP NEWS – As the market continues to bleed red, employees in Silicon Valley are feeling an unusual fear – that crashing tech stocks may tank their employee bonuses.
Tumbling tech valuations imperil employee retention and corporate cash flows.

The plunge in technology shares is providing investors with a harsh lesson in the reflexivity of stock-based compensation, which acts as a tailwind for companies while stock prices are increasing but can hamper employee retention and threaten cash flow when share prices collapse.
Silicon Valley has seen a meteoric rise in employee and particularly executive compensation, often in the form of stock bonuses. Now, says one analyst, employees are realizing they don't make as much liquid compensation as they thought.
For the past decade, tech companies seemed only to shower them with wealth. By accepting stock in lieu of cash, however, staffers were effectively providing cheap financing to their employers, a decision that now doesn't look as smart. When stock prices crater, workers "discover that they've been earning much less than they thought," Alliance Bernstein analysts explained in a prescient note last year.

Pandemic winners such as Peloton Interactive Inc. and Robinhood Markets Inc. are slashing jobs, and the morale of those who remain has been bruised by the shrinking value of employee stock awards.
The challenge for tech companies in tough times will be to convince new employees that their stock bonuses are undervalue – but will rise again soon.
A low stock price isn't necessarily a disaster for recruitment: If a company can convince new hires its shares are undervalued, it may still be able to attract talent who'd profit handsomely from a rebound. Given the worsening tech jobs market – Meta Platforms has reportedly instituted a hiring freeze through the end of the year – the pressure to increase cash salaries may soon start to abate and employees may decide to stay put. Moreover, money also isn't the only consideration: Corporate culture, "mission," and career advancement matter to employees too.
The big unknown these firms face is this: Will their employees walk? Stock options, like the ones Netflix Inc. offers, can lose their entire retention value if the stock drifts far enough below the exercise price. Not surprisingly, its staff are now pressing for additional grants, according to The Information.
To read more about crashing tech stocks killing employee bonuses, click here.
For more Comp News, see our recent posts.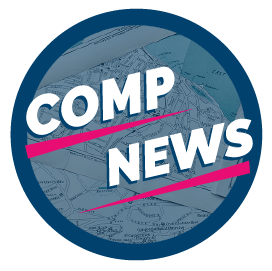 Comp News is brought to you by CompXL, the flexible compensation software provider that enables mid- to large-size organizations to implement competitive pay structures such as stock-option bonuses and long-term awards.