COMP NEWS – Settling into a new position can be nerve-racking. As the great resignation continues, HR professionals are searching for ways to best ease this 'new job anxiety' that may take effect.
Millions quit their jobs to join the Great Resignation, but the process of quitting one job and starting a new one is remarkably different compared with just two years ago. There comes a time where some of that new-job excitement fizzles out and reality sets in: assimilating into an unfamiliar work environment. 
First, clear communication with new employees is of the utmost importance. Communication can serve to clear the uncertainty that is causing worry for new hires. If expectations are clearly communicated, everyone who is involved starts off on the same page.
The first few weeks a new employee is on the job need to be very structured and carefully planned, says Martin Hoffmann, a principal in the engagement practice at Buck, an HR consulting firm based in New York City. 

Hoffmann recommends employers implement an onboarding portal that clearly communicates expectations and priorities for new workers. This helps eliminate scenarios in which new reports log in for their first day having no idea what to expect. He further suggests carving out opportunities for newbies to connect with the team and to help facilitate these connections.
Maintaining connections and keeping channels of communication open is also important. Installing types of open-door policies where questions are encouraged can help mitigate new job anxiety.
As the weeks pass, some workers may feel that their window to ask questions is narrowing with each workday they accrue. But Hoffmann has a solution for that as well: virtual open office hours. Managers can set up a recurring time on their calendars and invite new workers to pop into a low stakes environment to ask whatever questions they may have.

"This gives new employees an opportunity for new touch points," he says.
To read more about new job anxiety and the great resignation, click here.
For more Comp News, see our recent posts.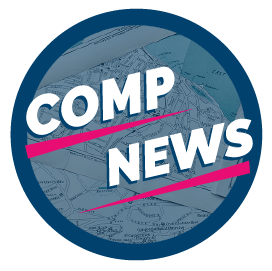 Comp News is brought to you by CompXL, the flexible compensation software provider that enables mid- to large-size organizations to implement competitive pay structures such as vested stock options and deferred cash compensation.