COMP News – InformationWeek recently conducted a survey analyzing salaries of Information Technology (IT) professionals in an attempt to glean information regarding compensation trends in the industry.
InformationWeek checked in with IT professionals across the US to find out whether salaries were going up or down, how many were thinking about finding a new job, and what qualities mattered most to them about their work.
Surprisingly, the survey showed that salary increases slowed between 2020 and 2021 when compared to growth between 2019 and 2020.
The median total compensation for all IT workers went up by 4% to $125,000 in 2021 from where it was in 2020. While that 4% increase may seem respectable, it's not even half of the 9% increase IT workers earned between 2019 and 2020, before the pandemic hit a boom-time economy.
This slow growth in compensation could be attributed to the many IT professionals that are content with their current positions and are not looking to seek work elsewhere.
When InformationWeek asked IT pros if they were looking for a different job, 63% said no. Just 11% said they were actively looking and 26% said they were somewhat looking — numbers that almost exactly matched what IT pros said the year before in 2020 when the early pandemic shutdowns caused so much employment uncertainty.
However, those who were looking for a new position confirmed that their primary motivation was a higher salary.
Among those who confirmed that they were looking for a new job, the top motivation was wanting higher compensation at 76%. Other top motivators weren't even close to that. Another 41% said they were seeking more interesting work, 39% said they were seeking more personal fulfillment, 32% said they didn't like the present company's management or culture, and 30% said they were looking for the ability to work remotely. (Multiple responses were allowed to this question.)
To read more InformationWeek's survey on compensation for IT professionals, click here.
For more Comp News, see our recent posts.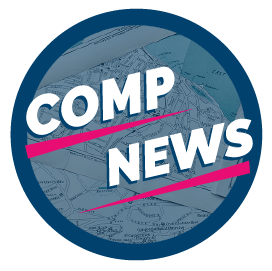 Comp News is brought to you by CompXL, the flexible compensation software provider that enables mid- to large-size organizations to implement competitive pay structures such as cash incentives and long-term incentive plans.