COMP NEWS – Workers across Wells Fargo, a major leader in the US banking industry, are looking to organize a union. The move comes amidst a series of scandals the bank has suffered over the last several years, including one in which the financial behemoth was accused of massive overtime pay violations – a form of serious wage theft.
Workers at Wells Fargo, the third largest bank in the US, are pushing to organize a union across the bank's workforce with Wells Fargo Workers United, a campaign with the Committee for Better Banks, which successfully won the first union contract in the banking industry in 40 years at Beneficial Bank in 2021.

Wells Fargo has faced a series of scandals in recent years, from the fake account scandal in 2016 exposed by whistleblowers with the Committee for Better Banks, to mortgage and auto loan abuses, adding on products to customer accounts without their knowledge, a lawsuit filed this year alleging mass overtime pay violations and, according to a recent report, the bank has used fake interviews to increase records of the bank's diversity efforts.
One employee, a senior compliance officer, stated that the bank suffers from management problems and professional retaliation against workers.
"If it's left to the senior leadership, the changes won't occur. So we have to collectively bargain and take control ourselves," said Jessie McCool, a senior compliance officer at Wells Fargo in Missouri for about eight years and a member of the workers' organizing committee.

McCool said Wells Fargo suffers from management problems including company policies that are applied unevenly or unclear,which often has resulted in enabling discrimination, retaliation or scapegoating of workers by managers.

She cited a few examples, including being given an informal warning for being distracting when her child was playing in the background of a Zoom meeting, fighting against attempts by management to have pro-union message on her email tagline removed, to a female colleague being blamed in a meeting by a senior vice-president for missing compliance edits on a company brochure that she had made but were disregarded by the manager.
Another employee, an account resolution specialist named Ted Laurel, says the need for unionization is also due to uneven compensation structures.
[Ted Laurel] also criticized the unfair distribution of wages, with minimum wages between $15 and $20 an hour, a lack of compression wage increases for workers based on their experience or seniority at the bank, and the lack of compensation and support for workers who have to transport and uninstall and reinstall desktop computer equipment multiple times a week as workers are still on hybrid work office schedules.
To read more about employees' push to unionize at Wells Fargo, click here.
For more Comp News, see our recent posts.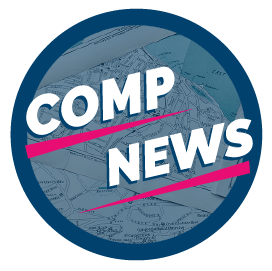 Comp News is brought to you by CompXL, the flexible compensation software provider that enables mid- to large-size organizations to implement competitive pay structures such as merit-based compensation and pay-for-performance rewards.