COMP NEWS – Walmart is increasing the hourly wage of over half a million of its store associates, the chain's latest compensation increase seeking to attract and retain store workers amidst an ongoing labor crunch.
Walmart has good news for many of their hourly workers. The superstore chain has just announced they will be raising the hourly pay for 565,000 of their associates by one dollar per hour, according to CNN. Walmart employees who work in "the front end of the store, food, and general merchandise units" will be eligible to receive the raise. The dollar increase will go into effect starting on September 25, just in time for the holiday season.

This wage increase comes on the heels of an ongoing labor shortage, which has affected retail workers as well as fast food employees and other traditionally low-paying positions. As workers have begun to demand better compensation, Walmart and other retail companies have responded by improving their wages and benefits packages. Some companies, such as Walmart and Starbucks, have given out employee raises, while retailers like Target, Wayfair, Costco, and Hobby Lobby have raised their starting minimum wages to $15 per hour or more, according to Business Insider.
Walmart has given numerous pay increases to its staff over the past two years, particularly as it sought to retain workers through spiking cases during the COVID-19 pandemic.
In September 2020, Walmart's frontline hourly employees received a pay bump, with some associates in the deli and bakery departments seeing their hourly wage go from $11 to over $15 per hour, while in March, around 425,000 employees in the digital and stocking departments were given raises of between $13 to $19 per hour, according to Chain Storage.
Read the full story about Walmart increasing hourly wages here.
For more Comp News, see our recent posts.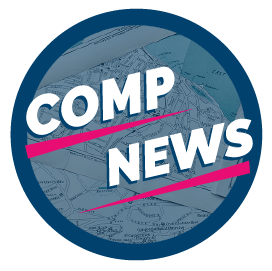 Comp News is brought to you by CompXL, the agile compensation software provider that enables mid- to large-size organizations to implement competitive compensation structures such as incentive pay and variable bonuses.