COMP NEWS – Walmart has cut its starting wages for new hires, reversing a trend of competing retailers raising starting wages to attract talent.
Walmart, America's largest private employer, is paying some new hires less than it would have earlier in the year in a sign of a cooling labor market.

Walmart reduced starting pay by about $1 for new hires who prepare online orders for curbside pickup or delivery to customers' homes, and those who restock store shelves beginning in mid-July. The pay change did not apply to any existing employees.

The company did not say how many hires were impacted by the change. The Wall Street Journal first reported the news of Walmart's pay cut.

Walmart's starting pay ranges from $14 to $19 depending on the store and local market. The company has raised wages in recent years to attract and retain hourly workers in a tight labor market.

But the labor market has slowed down from its blockbuster pace over the past three years as the Federal Reserve aggressively raises interest rates.

"This news does indicate the labor market tightness is easing more broadly," Jefferies analyst Corey Tarlowe said in a note to clients Thursday. Walmart is "seeing better availability for labor which gives it the confidence to make this change."
Walmart, being the single largest private employer in the U.S., could influence other, smaller retailers to begin paying less.
Walmart has an outsized impact on the labor market for hourly workers, so its move could spur other chains to offer new hires less than they have in recent years.

While Walmart reduced pay for future hires, it increased the pay scale for some existing employees.

That led to a pay raise for around 50,000 existing workers, the company said.
To read more about Walmart slashing its starting wages, click here.
For more Comp News, see our recent posts.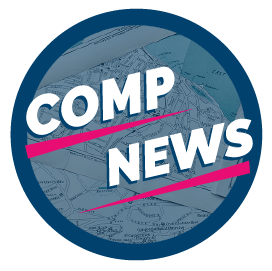 Comp News is brought to you by CompXL, the flexible compensation software provider that enables mid- to large-size organizations to implement competitive pay structures such as vested stock options and variable incentive pay.