COMP NEWS – The Federal Reserve is in a tough position. On one hand, the country continues to experience nationwide strike efforts as employees demand higher wages and better benefits. On the other side, the country is suffering severe supply chain problems and growing demand for goods, which is raising prices all around the country, causing the unfriendly thing we know as inflation.
This relationship between employee wages and prices is something the Fed keenly watches, else it runs the risk of what is known among economists as a 'wage-price spiral'. A wage spiral occurs when inflation leads to higher demand for wages, which causes increased consumer spending and production costs, which in turn lead to…more inflation.
How bad is this problem?
"It's the several-trillion-dollar question," said Nick Bunker, director of research for the hiring site Indeed.
The value of money isn't the only concern. Many employees are making a point to fight for their ability to work from home, to have flex days in the office, and other benefits they gain from working from home. The driving force behind not wanting to commute is the obvious spike in gas prices around the country.
Bill Kasko, president of Frontline Source Group, a job placement and staffing firm in Dallas, said that as gas prices in particular rise, employees are demanding either higher pay or work-from-home options to offset their increased commuting costs.
These additional wage increases and extra home incentives in an already tight labor market are baffling some recruiters and making them reconsider their strategy for hiring top talent. Then employers are certainly having to keep watch on their competitors who might be trying to poach their employees. This reinforces the item that employers need to understand in relation to compensation and benefits. This is no longer an employer-driven market; rather it is employee-driven. And to stay competitive employers must begin to adjust to that reality.
Read the full story about rising wages and inflation here.
For more Comp News, see our recent posts.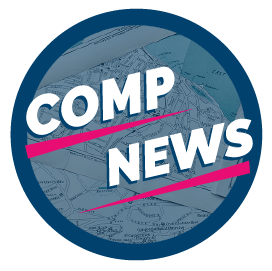 Comp News is brought to you by CompXL, the flexible compensation software provider that enables mid- to large-size organizations to implement competitive pay structures such as incentive pay plans and bonus compensation.