COMP NEWS – A new report from the U.S. Department of Labor indicates that wage growth slowed in the fourth quarter of 2022, inspiring hope in some economists for a smooth economy in the coming year.
Compensation costs for civilian workers climbed 1% in the fourth quarter of 2022, the Labor Department reported on Tuesday, providing another signal that wage inflation has begun to cool.

Economists had expected total compensation costs climbed 1.1% last quarter. Compensation climbed at a 5.1% annual rate, compared with a 5% annual rate in the third quarter and the 5.1% consensus call among economists surveyed by FactSet.

The data, part of the quarterly Employment Cost Index, will come as welcome news to the Federal Reserve, which has been looking for evidence that wage inflation has peaked as it works to slow rapid price growth. It will bolster ideas hope among some economists that the central bank's hoped-for "soft landing" is still possible, as it shows that earnings are cooling somewhat even as the economy overall remains fairly strong. 
While wage and salary growth fell overall towards the end of 2022, the decline varied from industry to industry. Additionally, this new report excludes data on incentive-paid occupations, painting a picture that some may say is narrow in scope, given the rise of incentive-based compensation plans over the last several years.
The report shows total compensation growth slowing due to factors across the board. Wages and salaries alone, for example, climbed 1% in the fourth quarter, down from 1.3% in the third. Benefit costs rose 0.8% in the fourth quarter, down from 1%.

And while workers in some industries are still seeing faster wage gains than others, many of the increases are showing signs of being past their peak. Pay for service industry employees continue to sees some of the biggest gains as employers compete for workers, climbing at a 6.9% pace over the 12 months ended in December. But that is still an improvement from the 7.7% annual pace in the third quarter.

The latest data also show wages and salaries for all private workers excluding incentive-paid occupations—a series some economists consider less volatile and more reliable than the headline figures—are coming down as well. Wages and salaries excluding incentives rose 0.9% in the fourth quarter from the third and dropped steadily over the past year after peaking at 1.6% in the first quarter.
To read more about how wage growth slowed in 2022, click here.
For more Comp News, see our recent posts.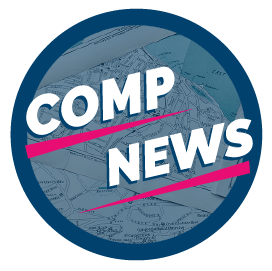 Comp News is brought to you by CompXL, the flexible compensation software provider that enables mid- to large-size organizations to implement competitive pay structures such as vested stock options and variable incentive pay.