COMP NEWS – The month of August saw steady increases in employee compensation, maintaining a pattern of economic growth that has climbed steadily over the past few months. In contrast to the wage gains that increased in August, hiring has slowed considerably compared to previous Summer months.
Wages continued to grow briskly in August even as hiring decelerated, a surprising development that economists said was probably driven partly by continuing demand for workers in spite of coronavirus outbreaks caused by the Delta variant.

Average hourly earnings climbed by 0.6 percent from July to August, more than the 0.3 percent that economists in a Bloomberg survey had forecast. Over the past year, they were up 4.3 percent, exceeding the expected 3.9 percent.

Solid earnings growth came in stark contrast to job gains, which slowed markedly. Employers added 235,000 workers to payrolls in August, far fewer than expected, as leisure and hospitality hiring stagnated.
Irregularities in the US economy borne from the effects of Covid-19 have made it difficult to accurately measure certain indicators of economic growth.
Wage gains have been hard to read during the pandemic because they have been affected by what economists call "composition effects": Virus layoffs and unusual rehiring patterns have shaken up who is working, and when higher-paid workers make up a bigger share of the pool, it can deceptively look as if average pay rates are climbing. Such quirks have been less pronounced in recent months, but changes in the labor force as the virus surged in August probably drove some of the apparent disconnect between compensation and hiring.
Read the full story on how wage gains increased in August here.
For more Comp News, see our recent posts.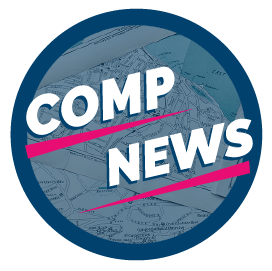 Comp News is brought to you by CompXL, the agile compensation software provider that enables mid- to large-size organizations to implement competitive compensation structures such as incentive pay and variable bonuses.