COMP NEWS – Verizon Wireless is raising its minimum wage to $20 an hour, making it the next in a long line of companies increasing compensation to retain workers.
Verizon's announcement that it was increasing its minimum salary to $20 per hour is another indication of the unusual state of the U.S. labor market.

In a striking departure from normal, the lowest-paid workers are seeing the biggest gains in pay, said Matthew Bidwell, an associate professor of management at the Wharton School. 
Amazon also made a similar decision last year when it raised its minimum starting pay to $18 an hour.
Last year, Amazon announced it was raising average starting wages to $18 an hour for new hires and Target said last month it will raise starting pay to as much as $24 an hour.
Employers are still struggling to fill all job openings, and these companies are utilizing pay raises in order to attract new talent.
"We still have record levels of job openings so if an employer wants to keep their store staffed it's a major headache trying to attract people and hang onto them," Bidwell said.
Some speculate that the changes in company pay across the board are an effort to prevent their employees from unionizing.
Another reason companies are raising wages might be to forestall unionization, said Roland Rust, a business professor at the University of Maryland. "Unionization happens when workers have power," he added. "In recent years workers have had less and less power. Now they have power again."
To read more about Verizon raising their minimum wage, click here.
For more Comp News, see our recent posts.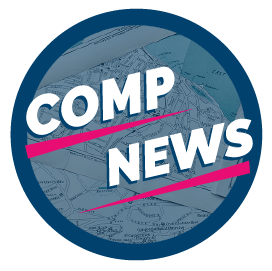 Comp News is brought to you by CompXL, the flexible compensation software provider that enables mid- to large-size organizations to implement competitive pay structures such as cash incentives and long-term incentive plans.