COMP NEWS – After breaking a 40-year record high, inflation rates may have finally shown signs of decreasing.
After a year of soaring prices for gas, food and other necessities, inflation may have eased slightly in April from a 40-year high, the first slowdown after seven consecutive months of worsening price increases.
Although there is a slight decrease, the total US inflation rate is still very high compared to the usual inflation rate. The inflation rate only went down around 0.4%.
The government is expected to report Wednesday that consumer prices jumped 8.1% last month compared with a year earlier, according to a survey of economists by data provider FactSet. That would be down from the 8.5% year-over-year surge in March, the highest since 1981.
Economists expect that US inflation rates will slow to around 5% to 6% by the end of the year. However, this is still much higher than the usual historic 2%.
Yet the April rate would still mark the second-highest inflation in four decades and an ongoing burden for families, especially lower-income Americans. And it would be only a modest step in a likely long and arduous road back to the mild 2% inflation that the Fed has set as its target level. Many economists expect annual price increases to settle into a 5% to 6% range by year's end, a historically high level that will probably exceed average wage gains.
The FED has increased interest rates more than they ever have in over 3 decades to combat the rapidly rising inflation rate.
The unexpected persistence of high inflation has caused the Fed to embark on what may become its fastest series of interest rate increases in 33 years. Last week, the Fed raised its benchmark short-term rate by a half-point, its steepest increase in two decades. And Powell signaled that more such sharp rate hikes are coming.
To read more about US Inflation slowing down, click here.
For more Comp News, see our recent posts.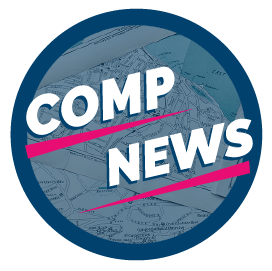 Comp News is brought to you by CompXL, the flexible compensation software provider that enables mid- to large-size organizations to implement competitive pay structures such as merit-based compensation and pay-for-performance rewards.