COMP NEWS – The US added 194,000 jobs in September according to a new Bureau of Labor Statistics report, a large step back compared to the steady job growth shown in previous months. The slowing growth shows that several challenges are still affecting employers trying to find workers.
Friday's report from the Labor Department also showed that the unemployment rate sank last month from 5.2% to 4.8%. The rate fell in part because more people found jobs but also because about 180,000 fewer people looked for work in September, which meant they weren't counted as unemployed.

September's sluggish job gains fell shy of even the modest 336,000 that the economy had added in August and were the fewest since December, when employers actually cut jobs.
Numerous elements are suggested to have affected the dismal jobs report. Two prominent issues are the COVID-19 delta variant as well as disruption in global supply chain lines.
The economy is showing some signs of emerging from the drag of the delta variant of the coronavirus, with confirmed new COVID-19 infections declining, restaurant traffic picking up slightly and consumers willing to spend. But new infections remained high as September began. And employers are still struggling to find workers because many people who lost jobs in the pandemic have yet to start looking again.

A Census Bureau survey found that the number of people not working because they had COVID or were caring for someone with the disease doubled between July and early September. COVID outbreaks have also temporarily closed some schools, making it harder for many mothers to hold down permanent jobs.

Supply chain bottlenecks have also worsened, slowing factories, restraining homebuilders and emptying some store shelves. The shortages have also boosted inflation to its highest levels in three decades.
Read the full story here.
For more Comp News, see our recent posts.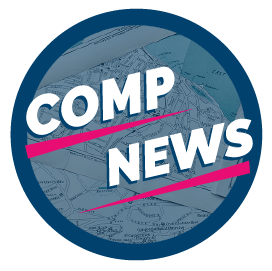 Comp News is brought to you by CompXL, the agile compensation software provider that enables mid- to large-size organizations to implement competitive compensation structures such as incentive pay and variable bonuses.