COMP News – Many top US companies are adding bonus awards for executives based on environmental and social targets. Recently, Starbuck's CEO, Kevin Johnson was rewarded for reducing the company's plastic straw use.
Kevin Johnson, Starbucks's chief executive, earned a slice of his 2021 bonus by slashing plastic straws and methane emissions — an example of a trend by US companies to add environmental and social targets to bonus packages. Starbucks joined Apple and Disney in adding new environmental and workplace targets to 2021 pay, according to an analysis by Sentieo, a data provider. Shareholders will get to vote on these provisions in March when the companies hold annual meetings.  
Social and environmental incentives have been gaining traction as some consumers seek to support companies with corporate social responsibility policies that reflect their own values.
Pay tied to corporate social responsibility has jumped above 20 per cent at Russell 3000 companies, up from 7 per cent in 2018, according to Institutional Shareholder Services ESG, the proxy adviser's responsible investment arm. Pay provisions tied to workplace diversity hit 11 per cent in 2021, from 2.5 per cent in 2018, the proxy adviser said.
Some investors, however, are upset with such environmental, social, and governance (ESG) bonuses as the criteria for reward can be vague and imprecise.
As bonuses tied to environmental, social and governance (ESG) issues increase, shareholders are sceptical. Investors have grown frustrated with big bonuses awarded with little accountability. A record number of S&P 500 companies failed to win investor support for bonuses in 2021. ESG pay provisions tend to be vague, and asset managers expressed concerns that if ESG pay replaces bonus targets tied to share price performance, then executives could be insulating bonuses during a turbulent stock market this year.
While ESG bonuses are likely here to stay, some think that companies will begin to tighten their requirements with clear milestones.
Companies should move toward quantifiable ESG-pay metrics, such as the specifics Starbucks adopted, said Robin Ferracone, founder of Farient Advisors, a pay consultancy. Companies should be "afraid of the blowback" if they pay bonuses derived from imprecise ESG metrics, she said. "If an [ESG] measure is not supportable you could get yourself in trouble with the Securities and Exchange Commission," she said. "With more quantification, it is going to be harder and harder to fudge the outcomes."
To read more about ESG Bonuses, click here.
For more Comp News, see our recent posts.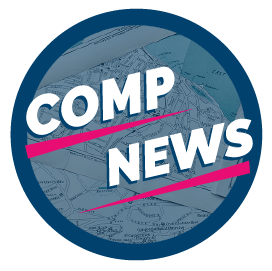 Comp News is brought to you by CompXL, the flexible compensation software provider that enables mid- to large-size organizations to implement competitive pay structures such as vested stock options and deferred cash compensation.