COMP NEWS – Academic employees at the University of California are on strike for better pay in the face of rapidly increasing costs of living.
SACRAMENTO — Academic workers in the University of California system went on strike on Monday, as teaching assistants, graduate student researchers and other university employees called for significant pay increases in the face of rising housing costs in the state.

The walkout covers nearly 48,000 unionized campus employees across one of the nation's most prestigious public university systems. It appears to be one of the largest university-based labor actions yet as graduate students push in the wake of the coronavirus pandemic for higher pay and more secure working conditions.

The university system has said its 10 campuses, where nearly 300,000 students are enrolled from San Diego to Berkeley, will remain open and that instruction and operations will continue. But the students and employees involved, who are represented by the United Automobile Workers, make up a core work force in classrooms and labs throughout the university system, where most campuses are only a few weeks away from final examinations.
Workers at the university say that housing prices have risen so drastically that between a third to half of their income goes strictly to paying rent.
The University of California workers, many of whom have been negotiating with the university for more than a year, are demanding that their salaries more than double in some cases, particularly to address the cost of housing. The U.C. campuses lie in some of the most expensive housing markets in the nation, not just in the Bay Area and Los Angeles, but coastal enclaves such as Santa Barbara, Santa Cruz and Irvine. Even subsidized campus housing in some areas is significantly more expensive than market rents in much of the country.

Campus-area housing has long been a policy concern, vexing state lawmakers and inciting town-and-gown legal battles. In a union survey, 92 percent of graduate student workers said housing consumed more than a third of their income. For 40 percent of them, it was more than half.
To read more about the University of California's Academic Employees' striking, click here.
For more Comp News, see our recent posts.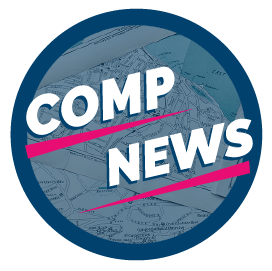 Comp News is brought to you by CompXL, the flexible compensation software provider that enables mid- to large-size organizations to implement competitive pay structures such as vested stock options and variable incentive pay.