COMP NEWS – Pilots from United Airlines, one of the country's biggest airlines, are preparing to picket as they push for higher pay.
Just ahead of what could be a record-breaking summer travel season, pilots from one of the nation's biggest airlines are preparing to march in picket lines at major airports on Friday as they push for higher pay.

The United Airlines pilots have been working without a raise for more than four years while negotiating with airline management over a new contract.

The coast-to-coast protests come on the heels of overwhelming strike-authorization votes by pilots at American Airlines and Southwest Airlines. United pilots could be the next to vote.

Pilots at all three carriers are looking to match or beat the deal that Delta Air Lines reached with its pilots earlier this year, which raised pay rates by 34 percent over four years.

United has proposed to match the Delta increase, but that might not be enough for a deal.
If the unions and companies fail to reach an agreement, there will be a "cooling off" period before a strike goes into effect.
Even if the unions and companies fail to reach agreements quickly, strikes in the next few months — when millions of Americans hope to fly over summer vacation — are unlikely. Under U.S. law, airline and railroad workers can't legally strike, and companies can't lock them out, until federal mediators determine that further negotiations are pointless.

The National Mediation Board rarely declares a dead end to bargaining, and even if it does, there is a no-strikes "cooling-off" period during which the White House and Congress can block a walkout. That's what President Bill Clinton did minutes after pilots began striking against American in 1997, and President Joe Biden did with freight railroad workers in December.

Still, unions believe the strike votes give them leverage during bargaining, and they have become more common. A shortage of pilots is also putting those unions in particularly strong bargaining position.
To read more about United pilots' plans to picket, click here.
For more Comp News, see our recent posts.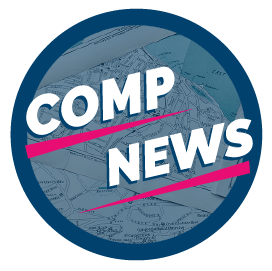 Comp News is brought to you by CompXL, the flexible compensation software provider that enables mid- to large-size organizations to implement competitive pay structures such as vested stock options and variable incentive pay.