COMP NEWS – The United Auto Workers union has officially gone on strike at three major U.S. assembly plants for General Motors, Ford Motor, and Stellantis.
DETROIT – Thousands of members of the United Auto Workers went on strike at three U.S. assembly plants of General Motors, Ford Motor and Stellantis, after the union and the automakers failed to reach a deal on a new labor contract Thursday night.

"The UAW Stand Up Strike begins at all three of the Big Three," the union said in a post on X, the site formerly known as Twitter, just after midnight Friday.

The facilities are GM's midsize truck and full-size van plant in Wentzville, Missouri; Ford's Ranger midsize pickup and Bronco SUV plant in Wayne, Michigan; and Stellantis' Jeep Wrangler and Gladiator plant in Toledo, Ohio. For Ford, UAW President Shawn Fain said only workers in paint and final assembly will be on strike.

"We got to do what we got to do to get our share of economic and social justice in this strike," Fain said outside the Ford facility in Wayne. "We're going to be out here until we get our share of economic justice. And it doesn't matter how long it takes."

The selected plants produce highly profitable vehicles for the automakers that largely continue to be in high demand. About 12,700 workers – 5,800 at Stellantis, 3,600 at GM and 3,300 at Ford – will be on strike at the plants in total, the union said. The UAW represents about 146,000 workers across Ford, GM and Stellantis.
The union is seeking an increase in pay along with a reduced 32-hour workweek, as well as a shift back to traditional pensions.
Key proposals from the union have included 40% hourly pay increases, a reduced 32-hour workweek, a shift back to traditional pensions, the elimination of compensation tiers and a restoration of cost-of-living adjustments (COLA), among other items on the table including enhanced retiree benefits and enhanced vacation and family leave benefits.
To read more about the United Auto Workers strike, click here.
For more Comp News, see our recent posts.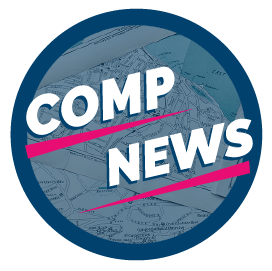 Comp News is brought to you by CompXL, the flexible compensation software provider that enables mid- to large-size organizations to implement competitive pay structures such as vested stock options and variable incentive pay.