COMP News – Employees of Kentucky American Water called off an impending strike and agreed to meet with their employer to negotiate new terms.
Kentucky American Water employees who had planned to go on strike Friday night will stay on the job for now while they continue negotiations with the company, a union representative said Friday night.
KAW and the union representing their employees reached a tentative agreement, but this agreement was later denied by KAW employees.
The union representing the 68 employees said in a news release Friday afternoon that a tentative agreement had been reached. However, employees did not approve the agreement when a vote was taken later in the evening, a representative said at a rally for the workers.

Although KAW employees were not satisfied with the agreement, they are hopeful that negotiations can continue since some of their demands were met in the first agreement. 

"The Union is still pursuing the unfair labor practices against the Company, but bargaining on Friday did produce some gains, so the Union is hopeful good faith bargaining can continue." Robert Smith, secretary-treasurer for NCFO, said in the release, "so the strike has been called off."
While the union claims that KAW has unfair labor practices, KAW denies these allegations.
A representative of the water company said earlier that the allegations were unfounded. "Unfortunately, filing allegations of unfair labor practices against an employer is a common strategy in these situations," said Susan Lancho, a spokeswoman for Kentucky American Water. "While we are not able to comment on pending actions, the company is confident that the NLRB will find, as we have, that the charges made are without merit. In any event, the company remains willing to accept the union's ratification of the company's offer."
To read more about the ongoing labor negotiations at Kentucky American Water, click here.
For more Comp News, see our recent posts.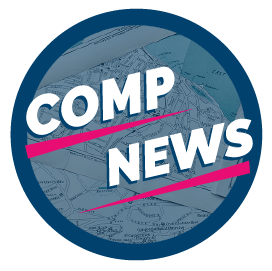 Comp News is brought to you by CompXL, the flexible compensation software provider that enables mid- to large-size organizations to implement competitive pay structures such as vested stock options and deferred cash compensation.