COMP NEWS – The UK continues to face spiraling inflation that threatens to eliminate competitive wage hikes.
The latest labour market figures from the Office for National Statistics (ONS) show that employees' average total pay including bonuses grew 6.2% and pay excluding bonuses increased 4.3% in March to May 2022.

However, when adjusted for inflation, which hit 9.1% at the consumer prices index measure in May 2022, pay including bonuses fell by 0.9% and regular pay by 2.8% compared with the same period last year.

CIPD labour market economist Jonathan Boys said employers have a a role in helping staff through the cost of living crisis, but acknowledged that many will not be able to afford pay awards that are in line with or above inflation.

"Striking a balance between a fair pay award and addressing cost pressures will be a prominent theme for many employers this year," he said. "CIPD research suggests that better use of existing benefits can have a similar effect to pay as it can make people materially better off. Certain fringe benefits can offset household costs like housing, travel, and childcare."

Ben Harrison, director at the Work Foundation at Lancaster University, warned that the situation is likely to worsen for employees, with the Bank of England predicting that inflation will rise to 11% by the end of the year.

"The harsh reality is it will be acutely worse for the six million people in the UK who are in severely insecure work, and already face low pay and uncertain hours," said Harrison, who called on the next prime minister to publish a plan for how they will support the most in need as the cost of living surges.
To read more about the UK's inflation crisis and how compensation professionals are trying to adapt, click here.
For more Comp News, see our recent posts.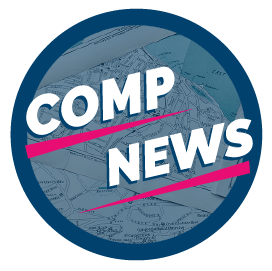 Comp News is brought to you by CompXL, the flexible compensation software provider that enables mid- to large-size organizations to implement competitive pay structures such as incentive-based compensation plans and pay equity programs.