COMP NEWS – The U.S. Supreme Court recently rejected an appeal from Alaska Airlines regarding a California law requiring airlines to give their employees meal breaks and periodic rest periods during work.
The U.S. Supreme Court on Thursday turned away Alaska Airlines Inc's (ALK.N) challenge to being bound by the employment laws of states where their workers are based, the central issue in its legal battle with California-based flight attendants.

The justices declined to hear an appeal by Alaska Airlines of a lower court's ruling that Virgin America, which it acquired in 2018, had to give these flight attendants meal and rest breaks required by California law. Industry groups have said the lower court's decision will lead to canceled flights and higher ticket prices.
Alaska Airlines has claimed that the ruling will force undue hardship on its business, including disruptions to flights, stemming from the need to give its employees meal breaks.
In a statement, Alaska Airlines said it was evaluating how it could comply with California's strict meal and rest break laws while also following federal guidelines requiring airline crew to perform specific duties.

Airlines for America said in a statement "the lack of a definitive answer from the court does not resolve the conflict between state and federal law … and will result in a patchwork of costly and conflicting state regulations, as at least 19 states have some form of meal and rest break laws."

Alaska Airlines in its petition to the Supreme Court to hear its appeal said federal law was designed to impose a uniform nationwide standard for airlines to follow. Forcing airlines to give California-based flight attendants breaks while in the air would interfere with takeoffs and landings, "leaving planes stranded on runways at unpredictable times and causing cascading delays at airports nationwide," the airline said.
The Supreme Court rejected this argument and ruled that the airline was not subject to an exemption from California State law.
To read more about the U.S. Supreme Court's verdict on Alaska Airline's appeal, click here.
For more Comp News, see our recent posts.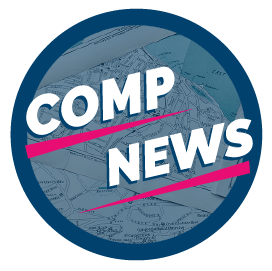 Comp News is brought to you by CompXL, the flexible compensation software provider that enables mid- to large-size organizations to implement competitive pay structures such as merit-based compensation and pay-for-performance rewards.