COMP NEWS – In the throes of economic uncertainty, including a potential recession and rampant inflation, the U.S. is seeing a wave of unionization efforts across many of the country's largest corporations.
After years of decline, the American labor movement is experiencing a resurgence, with an increase in popularity of unions and of workers organizing.

But the corporate pushback in America has been fierce, and has come amid allegations of union-busting, and brutal campaigns to try and discourage workers from organizing.

An August 2021 poll conducted by Gallup found support for labor unions at their highest point in the US since 1965, with 68% support in the US. Labor unions were the only institution for whom Americans' approval did not decline over the past year, in a June poll on confidence for 16 major US institutions.

During the first three-quarters of the fiscal year, the National Labor Relations reported an increase of union election petitions by 58%, up to 1,892 from 1,197.
Several of the largest U.S. corporations are fighting fiercely to block unionization efforts. Legislators have been unable to pass new laws strengthening worker protections, leaving many workers to fight union opposition on their own.
Meanwhile, the first Apple retail store in the US won its union election in June. Workers at two Trader Joe's stores, two Chipotle locations, and a Lululemon retail store have recently filed for union elections, where, if successful, they would be the first locations at these corporations to unionize.

The first REI retail store successfully unionized in New York City in March, and a second store in Berkeley, California, is holding its union election on 27 July.
Earlier this year, an Amazon warehouse in New York saw its staff unionize. What followed, according to one worker, was immediate retaliation and pushback from Amazon management
In April this year, Amazon warehouse staff in Staten Island, New York, won their union election, and union organizing campaigns have gone public at other Amazon warehouses in North Carolina, Kentucky and upstate New York.

Heather Goodall, started working at an Amazon warehouse near Albany, New York, in February. "Within a week, I was shocked at what I found. There were not enough harnesses for people, they didn't fit, there were injuries, and it just was overwhelming," said Goodall.

After joining the Amazon Labor Union, the independent union that won the union election in Staten Island, Goodall is pushing to gather enough union authorization signatures to merit a union election with the National Labor Relations Board in the coming weeks. Amazon is opposing workers doing so.
Popular coffee chain Starbucks has seen a national wave of unionization across over 200 of its locations. According to workers, Starbucks has practiced a pattern of egregious retaliation against union workers.
After the first corporate-run Starbucks in the US won its union election in Buffalo in December, about 200 stores have since voted to unionize, leading the resurgence of labor union election petition filings.

These victories have come despite aggressive opposition from Starbucks.

In early June, Austin Locke, a barista at Starbucks for about six years, three at the Ditmars location in Queens, New York, alleged a manager put his hand on him over an issue with completing a Covid check-in before working his shift. He reported the incident to human resources, who he claims were dismissive and defensive.

A few weeks later, shortly after his store voted to unionize, he was informed his job was terminated over claims he did not complete the Covid check-in, and an allegation that the incident he reported to human resources over the manager was false.
To read more about the wave of unionization across the U.S., as well as corporate union opposition, click here.
For more Comp News, see our recent posts.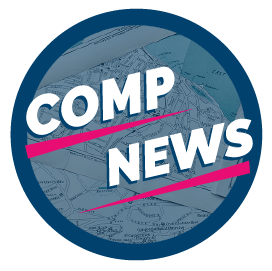 Comp News is brought to you by CompXL, the flexible compensation software provider that enables mid- to large-size organizations to implement competitive pay structures such as incentive-based compensation plans and pay equity programs.