COMP NEWS – As we round the corner on October and enter the winter months, the holiday season begins in earnest. And with the holidays comes the annual explosion in consumer demand. This year will be different, however, as the nation battles with a labor shortage, a supply shortage at the same time. The U.S. Commerce Department recently released information showing that wages and inflation are both rising at the fastest pace in decades.
The Fed's preferred inflation gauge, the personal-consumption-expenditures price index, rose 4.4% in September from the previous year, the fastest pace since 1991, the Commerce Department said Friday. The index was up 0.3% in September from the previous month.

Constrained global supply chains have made it difficult for businesses and consumers to find the products they want to buy. Continued fears of the Covid-19 virus and difficulty finding child care have kept workers out of the labor force, despite rapidly rising wages.

The central bank is expected to announce next week that it will begin paring back its asset purchases in November. Officials have penciled in an interest-rate increase next year once that tapering is complete.
While consumer prices are on the rise, these soaring rates are accompanied by the largest wage gains employees have seen in over 30 years. But will these changes be enough to manage inflation?
Read the full story here.
For more Comp News, see our recent posts.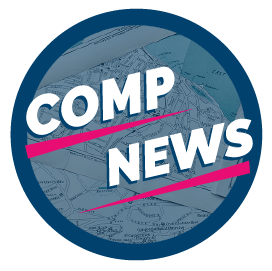 Comp News is brought to you by CompXL, the agile compensation software provider that enables mid- to large-size organizations to implement competitive wage structures such as incentive pay and multi-factor bonuses.