COMP NEWS -The Biden Administration has strengthened existing clawback rules for executive compensation in banks in an effort to restore national confidence in the nation's banking system.
(MENAFN) The Biden administration has taken steps to restore confidence in the nation's banks, with the Federal Reserve offering them a new backstop. Banks have borrowed a combined $164.8 billion from two Federal Reserve backstop facilities in the most recent week. The US Treasury and the Federal Deposit Insurance Corp. have also intervened to protect all depositors of both SVB and Signature.

The Securities and Exchange Commission (SEC) has adopted a final rule that requires public companies to implement policies to recover, or "claw back," erroneously awarded incentive-based compensation from current and former executive officers in the event of an accounting restatement, regardless of whether the restatement was due to misconduct or fraud. This rule was mandated by the 2010 Dodd-Frank Act. Companies will likely be required to implement clawback policies by the end of 2023 or early 2024, according to Davis Polk.
The new terms require that companies disclose the specific policies they use to recoup incentive compensation.
The new clawback rule requires that a listed company adopt and disclose a policy for the recoupment of incentive compensation from its current and former executive officers in the event the company is required to prepare "an accounting restatement due to material noncompliance" under the securities law (colloquially referred to as a "clawback"). A clawback policy must apply to current and former "executive officers," which the rules define as a company's president, chief financial officer, principal accounting officer, any vice president in charge of a principal business unit or any other person in a company policymaking position. The policy will also apply to any individual who served as an executive officer at any time during the performance period that applied to the incentive-based compensation that the individual received.
To read more about the Biden Administration's new clawback rules on executive compensation, click here.
For more Comp News, see our recent posts.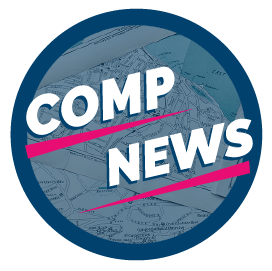 Comp News is brought to you by CompXL, the flexible compensation software provider that enables mid- to large-size organizations to implement competitive pay structures such as vested stock options and variable incentive pay.