COMP NEWS – U.S. Employers are planning to expand their pay budgets despite fears of an incoming recession. A recent Salary Budget Planning Report found that companies increased are planning to increase their pay budget by around 4.1 percent in 2023, although inflation is expected to peak at close to 10% in 2022 alone.
Salary budgets for U.S. employees are projected to increase in 2023, mainly influenced by a labor market with more open jobs than people to fill them and inflation's impact on employees' pay expectations, despite signs that the economy is slowing.

Consultancy WTW's July Salary Budget Planning Report found that companies are budgeting an overall average increase of 4.1 percent for 2023, compared with the average actual 4 percent increase in 2022. These are the largest increases since 2008 but significantly lower than the inflation rate, which was up 9.1 percent year over year in June,.

The survey was conducted in April and May 2022. In the U.S., 1,430 organizations responded.

According to the report:

Nearly 2 in 3 (64 percent) U.S. employers have budgeted for higher employee pay raises than last year, while two-fifths (41 percent) have increased their budgets since original projections were made earlier this year.
Less than half of companies (45 percent) are sticking with the pay budgets they set at the start of the year. Some companies are also making more frequent salary increase adjustments. More than one-third (36 percent) have already increased or plan to increase how often they raise salaries. Among those respondents, the vast majority (92 percent) have or will adjust salaries twice per year.
Corporate pay increases will come as good news to many workers, as over 50% of employees surveyed say their paychecks are not enough to support themselves or their families. Additionally, more than one-fourth of employees are planning to look for different employment in the next six months, and a similar percentage are planning to find a second job.
Other survey data shows that nearly 6 in 10 U.S. workers are concerned their paycheck is not enough to support themselves or their families as employees look to keep up with the rise of inflation.

In an American Staffing Association (ASA) Workplace Monitor survey, conducted June 2-6 among a total of 2,027 U.S. adults age 18 and older, 58 percent of employed U.S. adults said their paycheck was no longer enough to support themselves or their families. The number was higher for Hispanic workers (69 percent) and for parents with children under 18 (66 percent).

As the cost of living increases, workers are looking to change their circumstances. Twenty-eight percent of employed U.S. adults plan to search for a new job in the next six months, while 27 percent plan to start a second job to supplement their income and 20 percent plan to ask for a raise from their current employer.
To read more about companies' expected pay budget increases, click here.
For more Comp News, see our recent posts.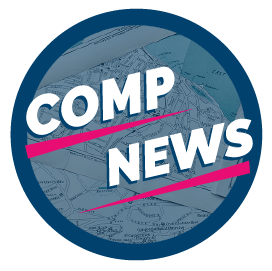 Comp News is brought to you by CompXL, the flexible compensation software provider that enables mid- to large-size organizations to implement competitive pay structures such as incentive-based compensation plans and pay equity programs.