COMP NEWS – Following several delays, former Twitter employees have begun to receive their severance after nearly 3/4 of the company was let go by its new owner Elon Musk. However, the severance packages ex-employees have begun to receive are reportedly far below what the company is contractually obligated to give them.
Following further delays this week, some former Twitter employees finally received their official severance agreements on Saturday after months of anticipation, according to multiple sources familiar with the matter. However, the compensation is much less than what many expected, and the emails are landing in spam folders.

After Elon Musk assumed control of the social media giant in late October, about three-fourths of the company's staff of 7,500 were let go in a series of cuts. Musk tweeted that those affected would receive "3 months of severance compensation." Previous Twitter leadership pledged to offer at least two months' worth of severance pay as well as prorated performance bonuses, extended visa support, money for health care continuation, and the cash value of equity that would vest within three months, according to The Los Angeles Times.
However, the agreements being received are reportedly for only one month of base pay as severance. Furthermore, ex-employee are being informed they will not receive their prorated performance bonuses.
However, as we previously reported, the agreements sent out today provide laid-off employees in the U.S. one month of base pay as severance. Those let go in November have been kept on the payroll and have been paid their regular salaries for the previous 60 days due to requirements of the federal WARN Act, which mandates companies give a 60-day notice before mass layoffs. Although those workers had been barred from the company's internal systems since November, they were formally let go on January 4 in accordance with the law.

What's more, employees will not be receiving their prorated performance bonuses, according to Twitter's severance material viewed by Fortune. Some employees received COBRA, which is money for health care continuation, a source said.

"I mean I expected him to f**k us (he did)," an impacted employee wrote to Fortune. "This is about 1/3 of what he contractually owes us based on his purchase agreement."
To read more about the fanfare around Twitter severance payments, 
For more Comp News, see our recent posts.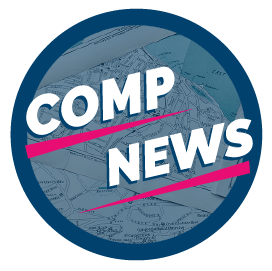 Comp News is brought to you by CompXL, the flexible compensation software provider that enables mid- to large-size organizations to implement competitive pay structures such as vested stock options and variable incentive pay.