COMP NEWS – The House recently passed new legislation to increase the pay and benefits for employees of the Transportation Security Administration. The bill also includes language which would allow over 60,000employees full collective bargaining rights, an advantage currently allotted to many other federal employees that the TSA has not had.
A perennial effort to increase pay and benefits for Transportation Security Administration employees took a major step forward this week after the House passed the Rights for the TSA Workforce Act of 2022 on Thursday.

The bill would bring 60,000 TSA employees, including transportation security officers, under the same personnel system as other federal employees under Title 5 of U.S. Code. That includes full collective bargaining rights, access to an independent third party for dispute resolutions and the General Schedule pay system.
The bill passed primarily along party lines, with Democrats championing the bill and all but four House Republicans voting against it. If the same scenario holds true for the Senate, the bill will look to pass by an even slimmer margin.
Homeland Security Committee Ranking Member John Katko (R-N.Y.) declined to support the bill. He said he supports increasing pay and benefits for frontline TSO's, but not for the rest of the TSA workforce.

"If the bill was limited to just them, I would support it," Katko said on the House floor. "Why do we have to make it for everyone else?"

Katko said he thinks the bill will be "dead on arrival" in the Senate. Republicans also objected to giving TSA employees full collective bargaining.

But Katko said he will support increased appropriations for TSA to raise the salaries of the frontline screening workforce. The Biden administration has proposed a fiscal year 2023 budget for TSA that would finance the agency's pay equity plan, including a 30% average increase in base pay for TSO's.
Meanwhile, The American Federation of Government Employees urged the senate to pass the legislation, arguing that better compensation for TSA officers is long overdue.
Meanwhile, the American Federation of Government Employees applauded the House passing the bill, and called on the Senate to quickly pick up the legislation.

"TSA officers have been treated as second-class citizens for far too long," AFGE President Everett Kelley said in a statement. "Despite the unfair pay and treatment, they continue show up for their country each and every day. They have worked for no pay during government shutdowns and put their health at risk throughout the pandemic to ensure the traveling public is safe."
To read more about the House bill's language for higher TSA pay and benefits, click here.
For more Comp News, see our recent posts.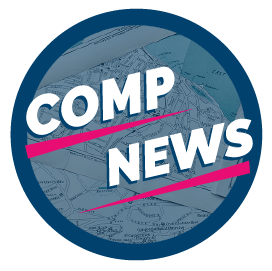 Comp News is brought to you by CompXL, the flexible compensation software provider that enables mid- to large-size organizations to implement competitive pay structures such as deferred cash compensation and employee bonus plans.