COMP NEWS – Toyota, the world's largest automaker, is giving its employees their biggest pay increase in over two decades after coming to an agreement with union workers.
TOKYO, Feb 22 (Reuters) – Toyota Motor Corp (7203.T), the world's biggest automaker, said on Wednesday it would accept a union demand for the biggest base salary increase in 20 years and a rise in bonus payments, as Japan steps up calls for businesses to hike pay.

As one of Japan's biggest employers, Toyota has long served as a bellwether of the spring labour talks, which are in full swing at major companies. Many are expected to conclude swiftly as the government seeks inflation-beating wage hikes to ease burdens on consumers.

The automaker's incoming president Koji Sato said the decision to accept the union's demands in full at the first round of talks was meant not just for Toyota but "also for the industry as a whole, and in the hope that it will lead to frank discussions between labour and management at each company."
Toyota employs over 350,000 employees. The incoming pay increase will apply to full-time employees, as well as part-time workers and senior contract workers. Additionally, Toyota will be handing out one-time bonus payments worth over six months of wages to some employees.
Toyota and the union federation representing 357,000 Toyota group workers said the base pay rise was the biggest in two decades, though they both declined to provide the percentage increase.

With inflation running at around 4% – the highest level in 40 years following decades of deflation – Japan is under more pressure than ever before to raise wages to revive consumption.

But with the economy struggling – it averted recession in the fourth quarter but grew much less than expected – analysts say pay increases will remain limited to big firms, such as Toyota.

Small and medium-sized companies, which employ most Japanese workers, will struggle to afford pay rises, they say.

Toyota said its wage increase would also apply to part-time workers and senior contract workers and it had agreed to union's request for one-off bonus payments worth 6.7 months of wages.
Japan is in the midst of a 30-year wage stagnation that has seen numerous automaker unions seeking pay increases.
Takaaki Sakagami, deputy secretary-general of the Federation of All Toyota Workers' Union, said the union was pleased it had been able to reach a deal with the company quickly.

The pay agreement comes as Prime Minister Fumio Kishida has stepped up calls on business leaders to accelerate wage increases, warning of a return to stagflation if pay rises fall short of the rapid increase in prices.

"We will boost consumption and expand domestic demand by promoting efforts toward structural wage increases," Kishida said at a lower house budget committee session on Wednesday.
To read more about Toyota's pay increase, click here.
For more Comp News, see our recent posts.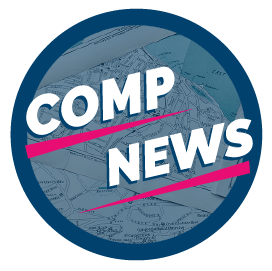 Comp News is brought to you by CompXL, the flexible compensation software provider that enables mid- to large-size organizations to implement competitive pay structures such as vested stock options and variable incentive pay.