COMP NEWS – One of the largest studies on the productivity of workers during a four-day workweek is coming to a close, and the results show promise. Over 70 companies paid their employees their full salaries while decreasing their hours worked from 40 to 32, resulting in fewer work days.
The results? Higher productivity. Nearly all of the companies who participated in the study plan to continue four-day workweek.
Companies in the United Kingdom are about to complete the biggest trial of a four-day work week ever undertaken, anywhere in the world. The program's thesis was a provocative one: that for six months, these companies would reduce their workers' hours by 20%, to 32 hours a week, but continue to pay them 100% of their pay.

Charlotte Lockhart, the founder of Four Day Week, the organization behind the pilot program, says company leaders usually have a visceral reaction when they hear the idea of cutting hours without cutting pay. Something like, "That'll never work in my business. That'll never work in my industry. That'll never work in my country. That'll never work in the world."

Fortunately, she found 73 companies to give it a shot. They include financial firms, recruiters, consultants, health care companies and even a fish and chip shop (this is Britain, after all). And while the data on the study hasn't been released yet, the anecdotal feedback from these firms appears to be positive. Fully 86% said they will likely continue the four-day workweek policy.

The data produced by these studies tends to be a little squishy: There are not a lot of hard numbers in them that allow readers to gauge productivity gains or losses in material terms. But managers and workers have generally reported being equally or more productive in a shortened week. They reported improved health and general wellbeing, as well as reduced stress and burnout. One big finding was that people who work fewer hours in the week tend to get more sleep, which almost everyone in the scientific community agrees is key to productivity.

Laura Giurge, a professor of behavioral science who studies wellbeing at the University of Oxford and the London School of Economics, says happier, better rested workers are likely to be more productive, and less likely to burn out or churn out. And a shortened week can drive productivity in other ways.

"It forces people to prioritize better and really focus on completing their core work," she says. "It is almost like a removal of bullshit tasks or tasks that seem important but aren't."
To read more about the experiment to pay employees their full salaries for fewer work days, click here.
For more Comp News, see our recent posts.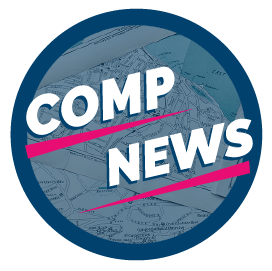 Comp News is brought to you by CompXL, the flexible compensation software provider that enables mid- to large-size organizations to implement competitive pay structures such as vested stock options and variable incentive pay.