COMP NEWS – The UK's largest bank is giving its employees a one-time bonus in order to retain its workforce amidst rising inflation.
Lloyds, the biggest bank in the UK, announced this week that it would give employees a one-time bonus of £1,000 (US$1,200) to offset the rising cost of living.

The vast majority of the bank's employees—some 64,000 workers—will be eligible for the bonus, but senior managers and executives would be excluded, Reuters reported. "The move highlights the pressures on employers to help mitigate the impact of price rises on staff," the news outlet wrote.
Inflation has risen steadily in both Europe and in North America, and the rising cost of living has made employees more selective about the kinds of jobs they are willing to keep, especially for those employers who are unwilling to offer remote or hybrid work options.
The US, UK, and Europe have recently been experiencing inflation at about the same rate—around 8%. In the UK, inflation is expect to rise to 10% by the end of the year.

For some employees, higher price tags have added insult to the injury of aggressive return-to-office plans, as people who have been working remotely for more than two years must now factor in the soaring price of gas, lunch, and childcare when making arrangements to go back to working in person. Companies are looking for creative ways to make the office worth the extra hassle and expense.
The bonus, while welcome, is only part of a total solution, according to major trade union Unite, who says that more is needed to be done for workers facing rising costs of living.
The decision is also a sign of momentum in employee activism. Unite, a major trade union, had been pushing Lloyds to improve employee pay, even sending bank workers to rally outside the company's general meeting in May.

"While Lloyds Banking Group are making obscene amounts of money year after year, we cannot accept a situation where their workers, the backbone of their business, are struggling financially," one Unite officer said at the time.
To read more about Lloyd's incoming retention bonus for employees, click here.
For more Comp News, see our recent posts.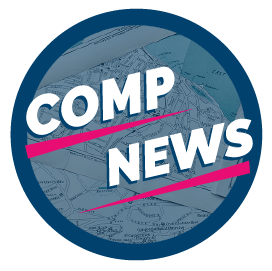 Comp News is brought to you by CompXL, the flexible compensation software provider that enables mid- to large-size organizations to implement competitive pay structures such as merit-based compensation and pay-for-performance rewards.