COMP NEWS – The tech industry is undergoing a series of high-profile layoffs following a period of overzealous hiring practices.
Big-name layoffs have cropped up repeatedly throughout 2022. But if it feels like more and more tech and financial firms are gearing up for massive reductions, you're not crazy – it's happening.

Between April and May 2022, the number of tech-based companies laying off workers more than doubled, while the number of laid off workers quadrupled. Since then, only September has seen the number of newly laid off tech employees fall below 10,000.

Though we're only 1/3 of the way through the month, November has seen some of the largest layoffs thus far. While a "mere" 62 companies have said goodbye to workers, over 23,000 tech employees have lost their jobs this month. Meta, Salesforce, Stripe and Twitter employees have all seen widespread layoffs in the last two weeks alone.
Companies undergoing layoffs include Lyft, Meta, Twitter, Salesforce, Stripe, Citibank, and many others.
Lyft was one of the first big names to announce layoffs in the first week of November. The rideshare giant reportedly plans to shed 13% of its staff (not including contracted drivers), amounting to nearly 700 workers. That marks Lyft's second (and larger) round of layoffs this year after letting go of some 60 workers in July.

On November 3, Stripe CEO Patrick Collison emailed employees announcing that 14% of the company's workforce would be cut. That's equivalent to around 1,120 employees.

Salesforce reportedly laid off hundreds of employees this week in a continuation of tech's massive cutbacks. The company refused to clarify an exact number, suggesting only that less than one thousand employees lost their jobs.

Facebook parent Meta plans to initiate layoffs to the tune of 11,000 staff members, or 13% of its global workforce, CEO Mark Zuckerberg announced this week.
Many of the tech companies that are currently undergoing layoffs have cited inflation and a risk of recession as reasons for paring down staff.
There's a common theme behind the layoffs on this list: macroeconomic factors. Inflation, rising interest rates and the risk of recession pile together to produce smaller corporate profits, and in turn, agitated investors.

But a hidden factor compounds these risks: overzealous pandemic hiring practices.

As tech prospects grew throughout the pandemic, many firms threw themselves into capitalizing on the trend, growing their workforces and operations at a blistering pace. But as spending, ushered along by Federal Reserve rate hikes, many companies found themselves staring down a double barrel of reduced profits and angry shareholders.

As such, many tech companies are rethinking the scope of their physical and personnel investments. What we're seeing now is something of a course correction for companies that grew too big for their britches during turbulent, yet high-flying, times.
To read more about the tech industry's mass layoffs, click here.
For more Comp News, see our recent posts.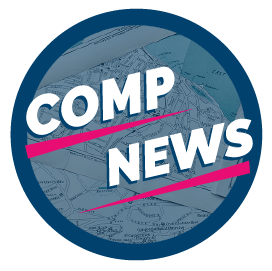 Comp News is brought to you by CompXL, the flexible compensation software provider that enables mid- to large-size organizations to implement competitive pay structures such as vested stock options and variable incentive pay.