COMP NEWS – Taylor Swift is reportedly compensating her Eras tour workers with surprise, six-figure bonus checks.
Crew members working with Taylor Swift on her Eras tour got a big surprise as the US leg of the itinerary approached its conclusion on Monday (July 31) in the form of big, six-figure bonus checks.

According to unnamed sources cited by People magazine, the bonuses Swift doled out totaled about $55 million, and they included dancers, riggers, sound technicians, catering, video, audio and lighting—everyone who played a part in taking the show across the country.

Michael Scherkenbach, founder and CEO of Shomotion, one of the two trucking companies used by the tour told CNN that truck drivers got $100,000 each. Between the two companies, 50 workers got the hefty payout.

According to Scherkenbach, Taylor's father Scott made a speech at a meeting and then handed out personalised handwritten letters of appreciation by Swift herself, tucked in envelopes with wax seals with her monogram.
Swift's most recent tour, The Eras Tour, is expected to generate nearly one and a half billion dollars. Truck workers typically get a $5,000 to $10,000 bonus for the 6 months of work they contribute to a tour of this length and magnitude, making the six-figure bonus a particularly handsome amount.
$5,000 to $10,000: The bonus truckers typically get, so "this large amount is unbelievable," Scherkenbach said.

24 weeks: Time men and women working with the trucking company have spent on Swift's tour

$1.4 billion: How much the Eras tour is expected to earn by the time it's over, according to Pollstar

131:Total performances Taylor Swift is scheduled to perform on the Eras tour

$780 million: How much Forbes estimates Taylor Swift's net worth will be after the tour. Already, as of June 1, it's $740 million. And in late June, Forbesestimated the tour had grossed nearly $110 million. Even after cutting concert promoter and production costs, Swift would pocket a handsome amount.
To read more about Taylor Swift's bonus compensation checks, click here.
For more Comp News, see our recent posts.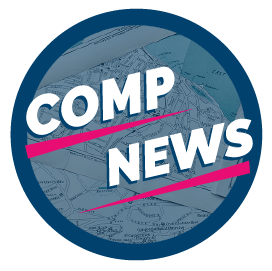 Comp News is brought to you by CompXL, the flexible compensation software provider that enables mid- to large-size organizations to implement competitive pay structures such as vested stock options and variable incentive pay.