COMP NEWS – In preparation for the upcoming holiday season, Target has taken action to ensure they have enough workers to accommodate the increase in demand. Target has announced that they are going to add five million more work hours for their existing employees for a total investment of over $75 million dollars. In addition, Target plans to take on 100,000 new seasonal employees.
The retail biggie plans to provide five million more working hours to its existing store employees, which will result in an increase in pay by more than $75 million. The company will provide greater flexibility to workers in terms of choosing or swapping their shifts through a mobile scheduling app. Apart from this, the company will hire 100,000 seasonal workers to support its current team. Let's dig deeper.
As the labor market becomes increasingly competitive, companies will need to focus not only on hiring new employees, but keeping current employees as well. Target's move to invest in their current workforce will ensure that their employees stay on to work during the holiday season.
Management believes that by investing and caring for its workforce, the company is able to better manage attrition and enhance customer services. In 2020, the company invested an additional $1-billion for the health and well-being of employees compared with 2019. This includes the company's bold industry-leading move of providing a $15-starting wage for all workers. Last year, it provided five pandemic-related recognition bonuses and a number of benefits that have recently transitioned into ongoing benefits. In July 2021, the company awarded a $200 recognition bonus to all frontline hourly full-time and part-time team members across stores, distribution centers and contact centers. Per a recent announcement, its U.S.-based part-time and full-time team members will be offered a comprehensive debt-free education assistance program.
Target has been investing in its current workforce since the beginning of the pandemic. With a $15 minimum wage, a one-time $200 bonus, and an education assistance program, Target has ensured a high employee retention rate. Not only will these benefits make current employees want to stay, but they will also attract new hires to fill the 100,000 new holiday positions.
Read the full story here.
For more Comp News, see our recent posts.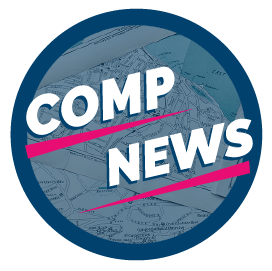 Comp News is brought to you by CompXL, the agile compensation software provider that enables mid- to large-size organizations to implement competitive compensation structures such as incentive pay and variable bonuses.