COMP NEWS – The battle for talent is heating up in New Zealand, as employers are compressing hiring processes to as short as a day in a bid to snatch new employees before their competitors do.
Companies are upping the ante to keep hold of precious staff, from offering hourly bonuses to same-day hiring, as a new report shows salary and flexible working arrangements remain the top priorities for job-seekers.

Job listing website Seek surveyed about 4850 people between September and December last year for its Laws of Attraction report examining what it takes to win over candidates.

According to the report, attracting talent is one of the greatest challenges New Zealand businesses currently face.

The largest proportion of respondents rated salary and compensation as the biggest draw factor (25.8 percent), followed by work-life balance (24 percent), career development opportunities (12.3 percent) and organisational culture (9 percent).

Working from home topped the list as the most searched keyword in the June quarter, while 39 percent of job-seekers would resign if working from home was not an option.
Some organizations are giving bonuses to New Zealand workers who hit their full scheduled hours, meaning workers who work all of their scheduled shifts.
Aside from boosting salaries to keep in line with inflation, Frog Recruitment managing director Shannon Barlow says some companies are offering sign-on bonuses to staff who refer successful candidates.

Other firms are taking a direct approach to retaining workers, while encouraging their staff to be more conscientious when it comes to turning up to work. For example, Barlow says one logistics company is offering an extra dollar an hour worked if the employee turns up to all of their rostered shifts. 

"If they work their full weekly hours, such as a 38 hour working week, they'll get an extra $38. For workers in some industries, that's a significant bump."
To read more about how the talent war is driving competition and hourly bonuses in New Zealand, click here.
For more Comp News, see our recent posts.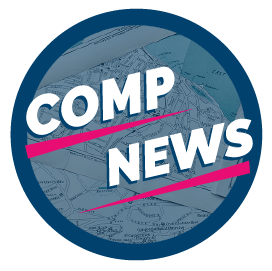 Comp News is brought to you by CompXL, the flexible compensation software provider that enables mid- to large-size organizations to implement competitive pay structures such as vested stock options and variable incentive pay.