COMP NEWS – It sounds almost too good to be true, but for employees at Taiwanese container line company Evergreen Marine, it's reality. The container line company is reportedly paying some employees a bonus that amounts to 4 years of annual pay.
Bonuses of up to 52 months for some employees of Evergreen were reported by the Liberty Times, which is even higher than the up to 40 months the line paid out to some in 2021. According to reports the bonus for most employees of the container line ranged from 10 months to 45 months.

As other container lines Evergreen has enjoyed extraordinary levels of profitability over the last two years as the pandemic drove up demand and vessel supply was constrained by supply chain congestion.

Evergreen reported a net profit of NT$304.35bn ($9.91bn) during the first three quarters of 2022, up 92% year-on-year.
Evergreen Marine isn't the only container shipping company looking to award it's employees with radical bonuses. Another Tawainese company, Yang Ming, is reportedly giving bonuses that amount to over one year's salary to some  employees.
Fellow Taiwanese line Yang Ming was reported to be planning to pay bonuses of 13 months to its employees.
To listen to the full story on Evergreen Marine's incredible bonuses, click here.
For more Comp News, see our recent posts.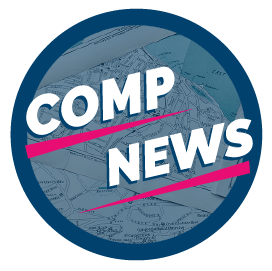 Comp News is brought to you by CompXL, the flexible compensation software provider that enables mid- to large-size organizations to implement competitive pay structures such as vested stock options and variable incentive pay.