COMP NEWS – A new LinkedIn survey indicates that a staggering 91% of people desire to see salary range transparency in job postings. Over four-fifths of respondents said that a transparent salary range in a job description would give them a positive impression of the company.
The job market is constantly evolving, and one trend that's on the rise is salary transparency.

According to a recent survey by LinkedIn, 91% of US-based respondents said that seeing a salary range in a job post would impact their decision to apply.

The survey found that salary ranges were almost as important as the role's responsibilities in determining a candidate's decision to apply.

82% of respondents in another LinkedIn survey said that seeing a salary range in a job description would give them a more favorable impression of a company.

2023 is shaping up to be a big year for salary transparency, with California and Washington joining the growing list of states and municipalities that require employers to include salary ranges in job listings.
By including salary ranges in job postings, companies can attract more applicants and improve candidate impressions.
LinkedIn's survey on salary transparency provides valuable insights for businesses marketing job postings on the platform.

Embracing this trend has the potential to help businesses in the following ways:

Attracting more applicants: By including salary ranges in job postings, businesses can attract more job seekers who prioritize pay transparency.

Improving candidate impressions: Including salary information in job postings can impact a candidate's perception of the company.

Attracting the right talent: Businesses can attract candidates more likely to accept a job offer because they understand what they will be paid. This can help businesses save time and resources in the recruitment process.

Promoting pay equity: By embracing pay transparency, businesses can promote pay equity and reduce gender pay inequity.

Complying with laws: This information can help businesses stay informed and ensure they are marketing their job postings in a way that complies with current regulations.

By highlighting salary ranges, improving candidate impressions, attracting the right talent, and promoting pay equity, businesses can optimize their talent acquisition strategies and stay ahead in a rapidly evolving job market.
To read more about the LinkedIn Salary Transparency study, click here.
For more Comp News, see our recent posts.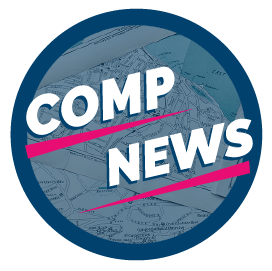 Comp News is brought to you by CompXL, the flexible compensation software provider that enables mid- to large-size organizations to implement competitive pay structures such as vested stock options and variable incentive pay.