COMP NEWS – A new mid-year salary survey from Jano and eJobDescription.com has indicated that compensation for IT professionals is not keeping up with the rate of inflation and that hiring is beginning to slow down.
Mid-Year 2022 IT Salary Survey by company size and metro area available for immediate download. Janco and eJobDescription.com has conducted salary surveys of the IT Job market over 30 years.

The data from this survey has been published in the Computer Industry Almanac, the Wall Street Journal, the New York Times, eWeek, and many other business and industry publications. In addition, over the years it has been featured on CNN, the Wall Street Journal, and several national and international television and multi-media outlets.

IT Salaries were on the rise. More companies were investing in information technology. The emphasis over the past several years is in both e-commerce and mobile computing. At the same time with the ever-increasing Cyber attacks and data breaches, CIO are looking to harden their sites and lock down data access so that they can protect all of their electronic assets.
The survey shows that the median IT Security Pro salary is just over 100K, while non-security IT Pros were slightly under that mark at around $98K.
The salary survey warns that cybersecurity skills will continue to rise in demand, leading to potentially higher wake hikes to acquire and retain talent.
Median IT Security Pro Salary $102,727 – Median IT Pro Salary $97,872

Budgeting for 2023 is starting – salaries for all IT Pros are a key component of the overall IT Budget. Security professionals are among the highest-paid because they are in high demand with an emphasis on protection from cyberattacks including ransomware.

When IT Security Pros are viewed as a job family, their median salary is $102,717. That is above the median for all IT Professionals.

Demand will continue to be high for this specialty for the next several quarters as cyber-attacks are on the rise. Budgeting needs to take that into consideration in order to retain existing staff as well as for hiring new and replacement staff.
To read the full IT salary survey, click here.
For more Comp News, see our recent posts.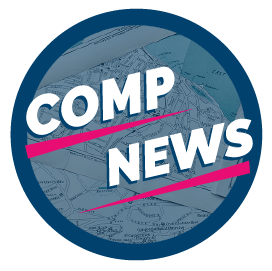 Comp News is brought to you by CompXL, the flexible compensation software provider that enables mid- to large-size organizations to implement competitive pay structures such as incentive-based compensation plans and pay equity programs.