COMP NEWS – The Supreme Court has ruled that a concrete company can sue a union after its employees left concrete running in equipment before they walked off the job.
The Supreme Court ruled Thursday that a concrete company could sue a union after striking employees walked out and left concrete running in trucks, a ruling that labor advocates fear could more broadly weaken worker rights.

The 8-1 decision in Glacier Northwest v. International Brotherhood of Teamsters Local 174 opens the door for employers to sue workers for damages if they believe that their activism hurt the business. The decision, which comes as strikes across the U.S. are at a 15-year high, could make walking out much riskier for workers, labor activists fear.

Under the National Labor Relations Act, workers have a legal right to strike, except in cases that include deliberate property destruction and violence. The 1935 law puts most workplace disputes outside the reach of state courts and under the purview of the National Labor Relations Board.
The basis for the new ruling comes from a labor dispute six years ago, where construction workers who walked off their job to strike left their equipment on the site – including several trucks filled with concrete. Some experts say that the ruling could have a chilling effect on organized striking.
The truckers strike case stemmed from a 2017 labor dispute in Washington state between workers represented by Teamsters Local 174 and their employer, Glacier Northwest, a Seattle concrete manufacturer. When negotiations over a new contract reached an impasse, the employees walked off the job while their trucks were filled with concrete — a perishable substance that quickly becomes unusable.

Glacier then sued the union in state court, claiming the strike was timed deliberately to destroy its "property" — the concrete and trucks.

The lawsuit was initially dismissed, with the state court saying that it should be decided by the National Labor Relations Board. But the Supreme Court in October of 2022 took up Glacier's appeal.
To read more about the monumental supreme court ruling, click here.
For more Comp News, see our recent posts.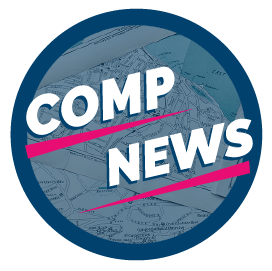 Comp News is brought to you by CompXL, the flexible compensation software provider that enables mid- to large-size organizations to implement competitive pay structures such as vested stock options and variable incentive pay.