COMP NEWS – The four-day workweek continues to show benefits for productivity, morale, and efficiency, as another study from UK concludes with positive results and feedback from employers and employees.
Employers and workers around the world are finding that the benefits of a four-day workweek go well beyond reduced burnout.

Businesses say they're seeing improved productivity, morale and team culture, whereas individuals are reaping benefits for their health, finances and relationships.

Those are the results from a six-month trial in the UK, run by nonprofit 4 Day Week Global and the think tank Autonomy, which included nearly 3,000 workers at 61 companies and ran from June to December 2022 — making it the world's biggest four-day workweek experiment to date.

The experiment uses a 100-80-100 model: workers get 100% of the pay for working 80% of the time in exchange for delivering 100% of their usual output.

4 Day Week Global and Autonomy tout the experiment as a resounding success: 92% of companies say they're continuing with the four-day week permanently (of the five companies not moving forward, two are extending their trials and three are pausing for the moment).

Companies rated their overall experience well, saying business performance and productivity remained high, revenue increased and turnover dropped.

On the employee side, 90% said they definitely want to continue with a four-day week, 55% reported an increase in their ability at work, and 15% said no amount of money would make them go back to a five-day schedule.
One company found that the four-day workweek increased productivity by 22% and decreased absenteeism by 66%.
Tyler Grange, a UK-based environmental consultancy, is one of the employers that's decided to keep the four-day week as a permanent fixture. The company had been discussing the switch for over four years (and invested in new technology to make it happen) and expedited their plans in order to be part of the 4 Day Week Global trial.

It's been good for business, the company says: Productivity increased by 22%, job applications are up 88%, absenteeism is down by 66%, their carbon footprint is down with people driving less for work, and employees are less tired and happier.

The move helps workers feel more connected to the company and each other. Tyler Grange operates in a hybrid environment, but the shortened workweek motivates employees to go into the office to make up for lost social time with colleagues. Some use their Fridays off to socialize with coworkers outside of the workplace, or spend time volunteering with partner charities.
To read more about the UK study on a 4-day workweek, click here.
For more Comp News, see our recent posts.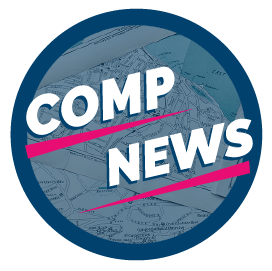 Comp News is brought to you by CompXL, the flexible compensation software provider that enables mid- to large-size organizations to implement competitive pay structures such as vested stock options and variable incentive pay.