COMP NEWS – In response to product shortages and supply chain disruptions driving up recent inflationary pressures, several startups have begun using innovative technologies such as artificial intelligence to minimize disruption.
Interos Inc, Fero Labs, KlearNow Corp and others are using artificial intelligence and other cutting-edge tools so manufacturers and their customers can react more swiftly to supplier snarl-ups, monitor raw material availability and get through the bureaucratic thicket of cross-border trade.
While supply chain disruptions are inevitable, companies are using machine learning and predictive analytics to warn their customers when a shock may be coming.
Interos, valued at more than $1 billion in its latest funding round, is one of the most successful in the nascent market. The Arlington, Virginia-based company says it has mapped out 400 million businesses globally and uses machine learning to monitor them on behalf of corporate customers, alerting them immediately when fire, flood, hacking or any other event causes a potential disruption.

Dave DeWalt, founder of venture capital firm NightDragon, which led Interos' $100 million Series C funding round last year, says regulators are going to take much greater interest in supply chain risk.

"If you have a supply chain issue that could cost you major shareholder value, you'll have a major responsibility too," DeWalt said. "I believe that's coming in the near future."
Transportation logistics are also benefiting from machine learning, which is working to predict the availability of truckers so that distributors can better estimate product availability. These efforts are intended to reduce stockouts and reduce the inflationary pressures caused by supply chain disruptions.
Major logistics firms are also deploying machine learning to boost their competitiveness. U.S. truck fleet operator Ryder System Inc (R.N) uses the real-time data from its fleet, and those of its customers and partners, to create algorithms for predicting traffic patterns, truck availability and pricing.
To read more about how predictive technologies may help avert supply chain disruptions, click here.
For more Comp News, see our recent posts.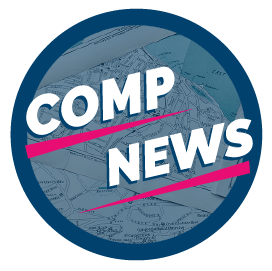 Comp News is brought to you by CompXL, the flexible compensation software provider that enables mid- to large-size organizations to implement competitive pay structures such as cash incentives and long-term incentive plans.