COMP NEWS – St. Louis is offering incentive pay options to its Metro Transit workforce in an effort to retain and attract bus drivers and mechanics, the city recently announced.
Grappling with a shortage of drivers and mechanics, Metro Transit plans to begin offering incentive pay in order to attract more drivers and retain more employees.

The board governing the region's mass transit agency approved the change in policy at a special meeting Friday.

The policy change comes as employers struggle to fill jobs amid a quickly growing economy that this spring had begun emerging from the worst of the pandemic. In the St. Louis region, the labor force — the number of people working or seeking work — has rebounded from its pandemic lows last year but in June was still down almost 30,000 from June 2019, according to the Bureau of Labor Statistics. The area's labor force was about 1.47 million in June, a level for this time of year last recorded in 2014.
Though no concrete incentive structures have been announced yet, the new stipulation will allow those incentive structures to be flexibly implemented without "having to call a special meeting at every single incentive", said Taulby Roach, the CEO of Metro Transit parent Bi-State Development.
Currently, Metro Transit bus drivers and mechanics are working extended shifts and overtime. The organization is currently short-staffed by about 120-130 operators. New incentive pay structures should reward hard-working employees while also attracting new ones.
"Those are the folks who are still really moving St. Louis and need to be recognized," [Roach] said.
You can read the full story here.
For more Comp News, see our recent posts.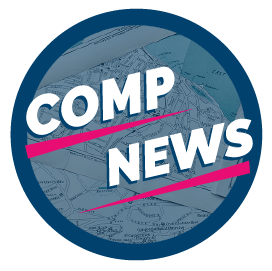 Comp News is brought to you by CompXL, the agile compensation software provider that enables mid- to large-size organizations to implement competitive compensation structures such as incentive pay and variable bonuses.