COMP NEWS – Spotify is laying off 6 percent of its global workforce, according to the company's CEO. Affected staff will reportedly receive an average of five months' severance.
Spotify will lay off 6 percent of its workforce globally, the company's CEO, Daniel Ek, announced in an all-staff memo today. Spotify had just over 9,800 full-time employees as of its last earnings report, meaning today's layoffs affect a little under 600 staff. Dawn Ostroff, head of content and ads who has been instrumental in growing Spotify's podcasting business, is also leaving the company.

The layoffs make Spotify the latest tech company to cut its workforce in the midst of a global economic downturn. Google announced plans to cut around 12,000 jobs just last week, following similar layoffs at Amazon, Microsoft, and Meta.

Ek announced the layoffs as part of an organizational restructure, which is aimed at increasing efficiency, reducing costs, and speeding up decision-making. "As part of this effort, and to bring our costs more in line, we've made the difficult but necessary decision to reduce our number of employees," he writes.

Affected employees will be informed "over the next several hours" and will receive an average of five months' severance, during which time the company will continue to cover their healthcare costs.
The lay offs include some high-profile departures, including the company's content and ad business chief, Dawn Ostroff.
One of the highest profile departures is content and ad business chief Dawn Ostroff, who Ek credits with increasing Spotify's podcast content by "40x." Responsibility for content, advertising, and licensing will now fall to chief business officer Alex Norström.

Although Spotify is the world's largest music streaming service, it has historically tended to focus on growth rather than turning a profit on a quarterly basis. In recent years, it has invested heavily in podcasts and, more recently, audiobooks in an attempt to drive users onto its platform. As of its last earnings release, Spotify had 195 million premium subscribers and 456 million monthly active users.
To read more about Spotify's layoffs, click here.
For more Comp News, see our recent posts.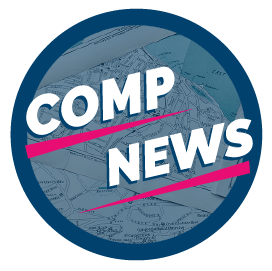 Comp News is brought to you by CompXL, the flexible compensation software provider that enables mid- to large-size organizations to implement competitive pay structures such as vested stock options and variable incentive pay.