COMP NEWS – Southwest Airlines announced its intentions to pay $45 million in bonuses to pilots and flight attendants who worked through the organization's catastrophic shutdown of over 16,000 holiday flights last month.
Amid continued fallout from its catastrophic meltdown last month, Southwest Airlines has agreed to compensate its pilots as a way to say "thank you." The airline also plans to pay other employees who worked through the nightmare.

Southwest said it will pay millions of dollars in bonus "gratitude pay" to employees who worked between December 20th and January 3rd. The penalty of nearly 17,000 flights canceled during the busy holiday travel season surrounding Christmas has reportedly cost the carrier between $725 million and $825 million.
A union representing nearly 10,000 pilots voted to accept the proposed pay bonus, amounting to around $4,500 per pilot.
According to The Dallas Morning News, a spokesperson for the low-cost airline said pilots are among "several operational workgroups" offered the bonus pay for their efforts during the "unprecedented disruptions over the holidays."

The Southwest Airlines Pilots Association (SWAPA) of nearly 10,000 pilots voted to accept the pay bonus on Thursday. Including extra pay already given for the holidays and reassignment pay, the union will receive an estimated $45 million in additional pay, equalling nearly $4,500 per pilot.
About 83% of Southwest employees are represented by union groups. Specifics of the bonus pay are being negotiated across several contracts to cover union employees.
TWU Local 556 is the union that represents Southwest's 18,000 flight attendants. Lyn Montgomery, the President of the association, confirmed that flight attendants were offered some additional pay but did not specify what it entailed. Montgomery said the carrier's decision to compensate its flight attendants was appropriate but does not redeem the airline.

As flight crews are set to receive compensation, Southwest said other employee groups would receive pay but did not immediately identify which employees or disclose how much they'll receive.

Union groups represent about 83% of Southwest employees, and the airline is currently negotiating seven separate contracts covering most of those union members. Recently, a new agreement was approved for the airline's flight instructors, and a tentative contract was reached for its facilities maintenance technicians.
To read more about Southwest Airline's 45M bonus, click here.
For more Comp News, see our recent posts.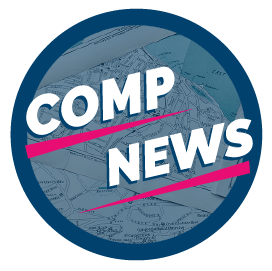 Comp News is brought to you by CompXL, the flexible compensation software provider that enables mid- to large-size organizations to implement competitive pay structures such as vested stock options and variable incentive pay.