COMP NEWS – Silicon Valley Bank employees received their annual bonuses just in time last week – merely hours before the failing bank was seized by Federal regulators and declared insolvent.
Silicon Valley Bank employees received their annual bonuses Friday just hours before regulators seized the failing bank, according to people with knowledge of the payments.

The Santa Clara, California-based bank has historically paid employee bonuses on the second Friday of March, said the people, who declined to be identified speaking about the awards. The payments were for work done in 2022 and had been in process days before the bank's collapse, the sources said.
While the timing of the bonuses could appear suspicious at first glance, the bonuses had been scheduled long before the bank's insolvency following a historical bank run.
This year, bonus day happened to fall on SVB's final day of independence. The institution, in the throes of a bank run triggered by panicked venture capital investors and startup founders, was seized by the Federal Deposit Insurance Corporation (FDIC) around midday Friday.

On Friday, SVB CEO Greg Becker addressed workers in a two-minute video in which he said that he no longer made decisions at the 40-year-old bank, according to the people.

The size of the payouts couldn't be determined, but SVB bonuses range from about $12,000 for associates to $140,000 for managing directors, according to Glassdoor.com.

SVB was the highest-paying publicly traded bank in 2018, with employees getting an average of $250,683 for that year, according to Bloomberg.
To read more about Silicon Valley Bank's annual bonuses, click here.
For more Comp News, see our recent posts.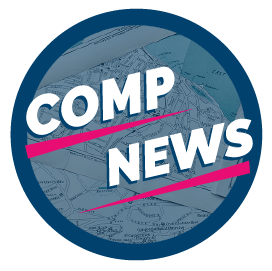 Comp News is brought to you by CompXL, the flexible compensation software provider that enables mid- to large-size organizations to implement competitive pay structures such as vested stock options and variable incentive pay.