COMP NEWS – Should you share your salary with your coworkers? What was once considered taboo is becoming a badge of honor for employees who value pay transparency. And other experts are saying it might be a good thing.
Revealing to coworkers how much money you make has long been considered taboo, and sometimes even banned by HR departments eager to keep such salary discussions on a strictly "need to know" basis. 

But amid renewed emphasis on pay equity in the workplace, including closing gender and racial wage gaps, ideas about what we should know about our colleagues' salary are changing in ways that could benefit employees and employers alike, according to experts.

"Pay transparency is the future. There is no way of getting around it," said David Turetsky, a compensation expert with Salary.com. "Some states are even codifying that by ensuring when a job is posted, the pay range for that job also gets listed." 
The US labor market has experienced considerable upheaval in the last several years, and many workers are now being more open about their working conditions and compensation.
Indeed, today's labor market looks a lot different than it did prior to the pandemic. Workers quit their jobs at record rates during the so-called Great Resignation, and employers are now having to pay higher wages or offer other enticements as they vie for talent. 

"In these times of the 'Great Resignation,' there's inflation of salaries and a lot of companies are all over the board," said Brian Bloom, vice president of global benefits for Korn Ferry's human resources department. "Someone who has been in their job for a while may be getting a 3%-4% raise every year, and someone just coming in could be making double. That's where you run into problems in a volatile labor market — where it's hard to be transparent and achieve equity when we have this labor shortage and competition for talent."

But if a company has a well-established compensation structure in place with salary ranges associated with job levels, Bloom supports workers asking what others make.
Some experts say that pay transparency opens the door to pay equity for forward-looking companies.
Some experts say the onus is on employers to be as open as possible about salary ranges and how they compensate workers from the get-go.

"I think it's a thorny issue at the individual level, but at the employer level it makes a lot of sense and it will drive equity because opaqueness only drives inequity," Kim-Brunetti said. "If you have a set pay range, it makes the individual disclosure less significant."

For example, if a worker is employed as an assistant and the pay range for the position is $60,000 to $70,000, they're likely to be less curious about how much money other assistants earn.
To read more about shifting opinions about pay transparency, click here.
For more Comp News, see our recent posts.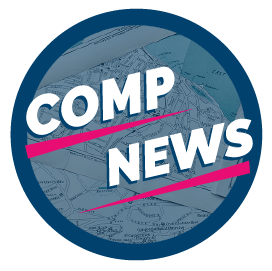 Comp News is brought to you by CompXL, the flexible compensation software provider that enables mid- to large-size organizations to implement competitive pay structures such as vested stock options and variable incentive pay.