COMP NEWS – As the Great Resignation lurches on, some employers are offering financial-wellness programs as a benefit in an attempt to retain current employees and even attract new talent.
In the continuing war for talent in the American workplace, employers have been adding more perks to attract and retain employees.

That includes paying more attention to the financial well-being of their workers.

"I'm seeing greater interest in financial-wellness programs because of the Great Resignation, coupled with an increasingly complex economic environment," said Krystal Barker, head of financial wellness at Morgan Stanley at Work.
According to a recent survey, employers and employees alike are beginning to value financial wellness as a function of the workplace.
And workers are looking to their companies for help. More than half (51%) of them think employers have a responsibility to assist them in improving and maintaining their financial wellness, according to TIAA's 2022 Financial Wellness Survey.

Employers are taking heed, too. Last year, concern for employees' financial well-being grew, with 34% showing a 9 or a 10 out of 10 rating, compared to 25% in prior years, according to a Employee Benefit Research Institute survey. Just under half were at least interested in implementing financial-wellness benefits. Of those who don't currently offer the initiatives, 34% were actively implementing them — up from 12% in 2018.
Employers can also benefit from educating their employees in the area of financial wellness, as survey respondents indicated that financial stress can serve as a distraction from work and financial wellness benefits could serve as a viable method of retaining employees.
Almost three-quarters of workers with high financial stress said it distracts them at work, according to a 2018 Financial Health Network Survey and some 60% said they'd be more likely to stay at a job if their employer offered financial-wellness benefits, the survey found.
To read more about the Great Resignation driving employee's financial education, click here.
For more Comp News, see our recent posts.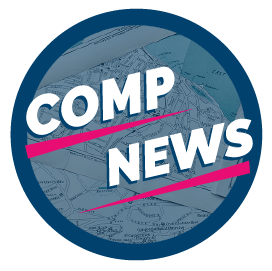 Comp News is brought to you by CompXL, the flexible compensation software provider that enables mid- to large-size organizations to implement competitive pay structures such as cash incentives and long-term incentive plans.