COMP NEWS – Canadian e-commerce company Shopify has introduced a new compensation system for its employees, allowing them to take varying amounts of their pay in either cash or equity.
Shopify has finally introduced its new compensation system, Flex Comp, which allows Shopify employees to adjust the breakdown of their pay between cash and equity.

The Ottawa-based e-commerce giant has been in the process of overhauling its approach to compensation since earlier this year. The move comes as Shopify has seen its stock price drop sharply from its pandemic high amid the broader tech selloff and return of physical retail. Previously, the amount of cash and equity each Shopify employee received was predetermined. But as the firm's share price has fallen, so has the value of that equity.
Shopify claims this move will grant its employees an overall increase in their compensation and greater flexibility in how they receive pay.
According to [Shopify chief human resources officer Tia] Silas, "the vast majority" of Shopify employees received pay increases with the rollout of Flex Comp and 91 percent of eligible Shopify employees have enrolled in Flex Comp, which took effect on September 1. When asked whether any employees will be making less as part of the new compensation system, Silas did not say.

"The market-competitive compensation system we've implemented will allow us to recruit, reward, and retain the best talent in the world," said Silas.

With Flex Comp, Shopify appears to be following in the footsteps of firms like streaming giant Netflix, which allows its employees to choose how much of their pay they receive in cash versus equity on an annual basis. Shopify is far from the only tech company to adjust its approach to compensation amid current public market conditions. The tech stock slump has led other tech companies to boost compensation and give employees more equity grants or cash in order to attract and retain talent.
To read more about Shopify's new compensation system, click here.
For more Comp News, see our recent posts.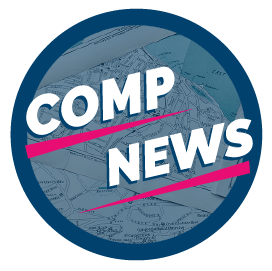 Comp News is brought to you by CompXL, the flexible compensation software provider that enables mid- to large-size organizations to implement competitive pay structures such as vested stock options and variable incentive pay.